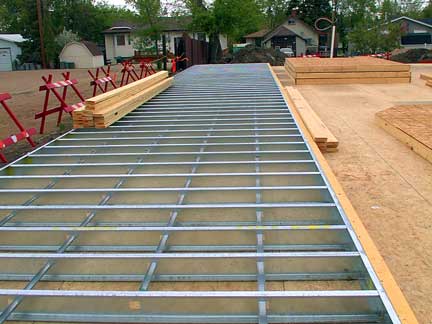 The floor has been placed on the new foundation, the water and sewer work done below that and the walls lay ready to be put in place.

The exterior side walls are made from steel two by six steel studs and the end and interior walls all are wood construction.

A project like this one moves along very quickly and as soon as the weather clears these walls which were ready to stand up on Saturday will be erected.