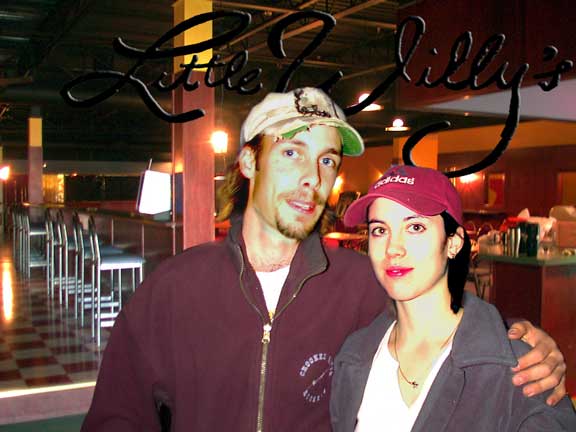 Little Willy's First Weekend
FTLComm - Tisdale - Sunday, October 28, 2001
Friday night was the first night for Tisdale's new sports bar, Little Willy's. Saturday morning we dropped in to see how things went and Chad and Angela Will were excited about the response Friday night and were busy getting ready for that evening.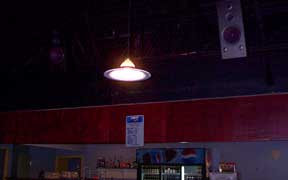 The former "Shooters" has been renovated with the ceiling darkened, new furniture and a lot of other changes some already in place like the new sound system and others on the way as the bar will have televisions suspended from the ceiling so that patrons can watch events from where ever they are sitting in the facility.

Pool tables remain a solid feature to the bar as sports teams like to have some activity after a game.

Plans are to feature the local sports teams with displays and memorabilia soon to be featured on the walls.

The bar will make use of "Our Way" kitchen next door to provide patrons with pizza and specials.

Chad and Angela were on hand yesterday morning but will share the responsibilities of managing the operation with roger and Connie Ruston.

Best wishes to this new business.