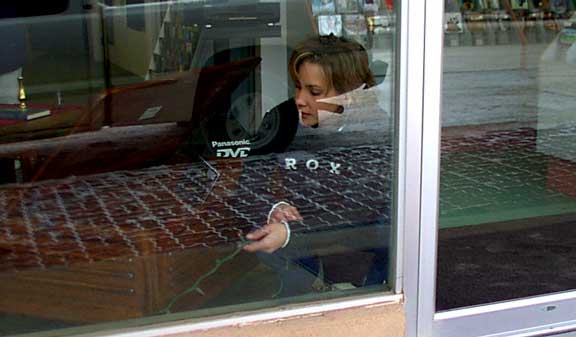 Holiday Season Begins
FTLComm - Tisdale - Thursday, November 28, 2001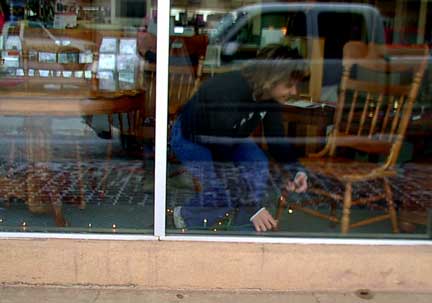 When is it time to get out the Christmas decorations? For the mass market stores any time after the "Back To School" campaign but for responsible community businesses there can be a little more restraint.

With tomorrow night the kick off for Christmas shopping in Tisdale and their Midnight Madness many stores have made today the day to get into the Christmas shopping mode. At 10:15 this morning Martin's TV and Stereo were in the process of putting up their lights.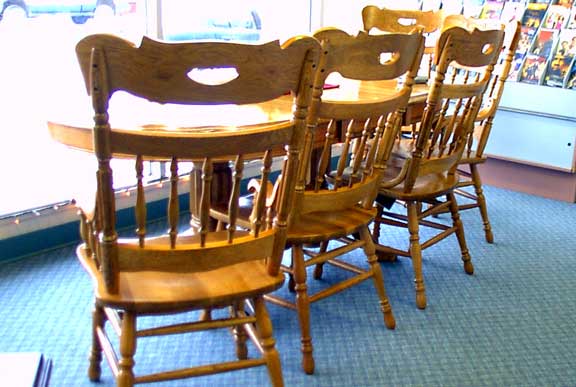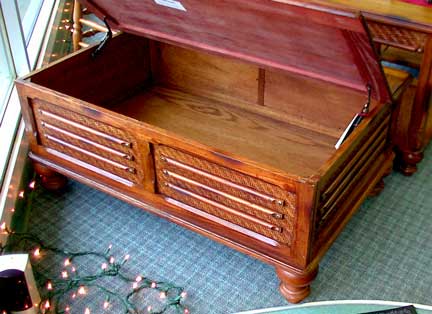 Martin's long known for the best television and stereo sales in this part of the province has moved successfully into upscale furniture and now has on display, the kind of furniture that you would have a difficult time finding even in city furniture stores.

Martin Doyle has taken the time to select and display "good stuff" and these two items out front are excellent examples of this quality merchandise. A remarkable cedar chest and the excellent colonial dinning set are the kind of products that the shopper can now obtain right here in Tisdale.