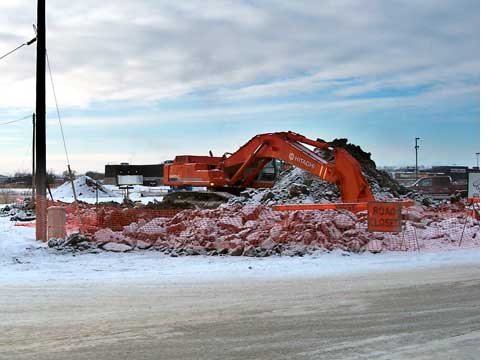 As the month has moved along so has the dig with a complete excavation north of the highway (above) and a drilled set of lines under the highway to the south side (left).
As they have moved along they have been installing fire hydrants and man holes.
The excavation and fill is in huge frozen chunks and it is almost a guarantee that come spring this is going to be a very nasty mess. Digging in winter is not a neat process. The pictures at the top and bottom were taken today.