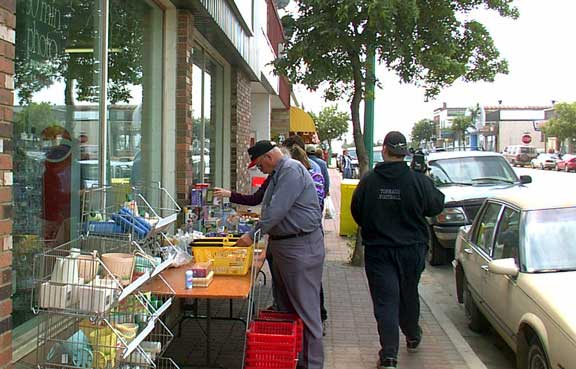 Sidewalk Sale for Motormadness Weekend
FTLComm - Tisdale - Saturday, June 16, 2001 Images by Wesley Parkvold and Todd Wakefield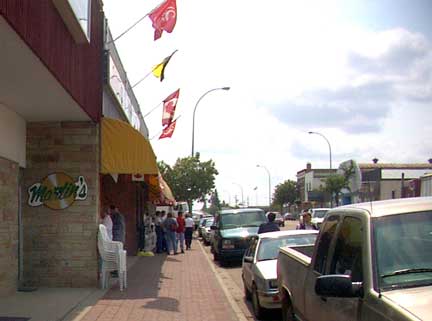 So Wes and myself stroll down the side walk, and I said to Wes, "Wouldn't it be fun to do a story on the pre-hysteria before the motormadness?"

He said, "Would it ever!"

So we took off in a frenzy, to interview all the owners / managers of the local businesses.

So Wes and myself searched high and low for the excitement. did we fined it on main street?

Noooooooo.

Was it at the mall?

Noooooooo.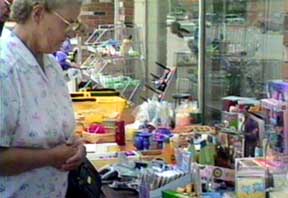 Motor madness weekend involves a ball tournament, car show, motorcylce rally, stock car races, an air show Sunday and a full range of community events including pancake breakfasts, parade and commerical participation by the merchants of the community.



This is the second annual motormadness weekend with the first having been organised to celebrate the opening of the Silvertown Motor Speedway last summer.

Was it at the fifty cent rack, at lambs or in a chair?

Noooooooooooo.

Pearsons, Saan, or Pharmasave?

Nooooooooo.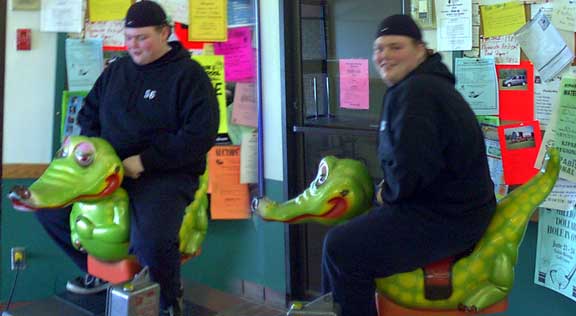 I found all the excitement on an alligator 50¢ for a ride. That is where all the action is, on an alligator. So your asking, what did I learn from this escapade. Well that an alligator is a lot of fun.

If you park crookedly than you will find litter on your windshield. Even if it has a purpose, isn't someone putting things on your windshield littering?

It is a question that has plagued mankind for centuries,e-mail us and tell us what you think.