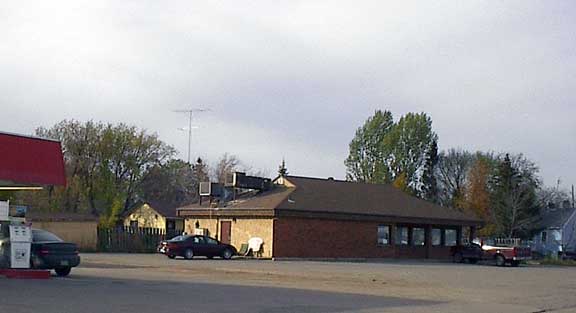 Hannigan's Closes
FTLComm - Tisdale - Wednesday, October 1, 2003
Garry McPeak re-opened the closed Hannigan's restaurant in 1994. We were living in Cumberland House at the time and used to route our trips to other parts of Saskatchewan through Tisdale just so we could grab an ice cream cone on our way through.

But we were and are not alone, as the reputation of this restaurant and its loyal customers have made it part of their lives for the past nine years. It is the best place for coffee in town,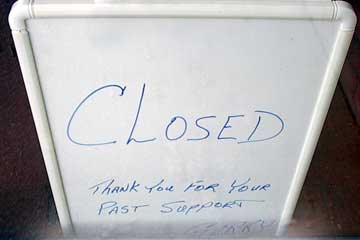 absolutely the best breakfast, the town's best hamburger and as I stood talking to Garry about his years and his customers, three ladies drove up as they do every day to get their ice cream and like I, only had sad face,s as we left the empty parking lot.

For the last three years I have had breakfast each and every Thursday morning at Hannigan's but many others stop for breakfast, or their morning coffee, each and every day. As the clock ticks along each damy a series of customers as regular as the clock itselfm make their way to a place that is very much a part of their lives.

So after nine years Garry McPeak is hanging up his apron and I don't know what I am going to do tomorrow morning.

Garry told me he pretty much has sale for the property but there are hundreds of us loyal customers who are grateful for the comfort Garry and this business have given us through the years. Where else would you walk in hold out your hand with some money, pick up your coffee and go to your regular booth and in a few minutes your breakfast would arrive, no ordering necessary and every single breakfast perfect, consistent and perfect.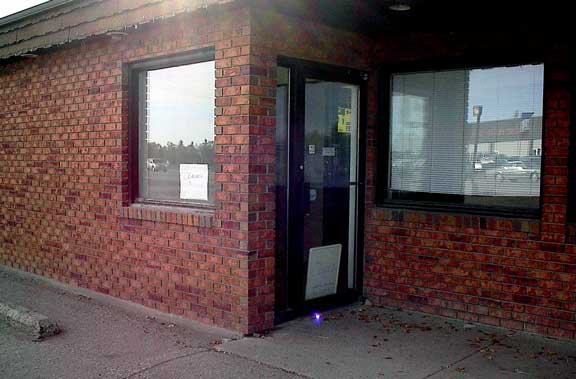 ---
Return to Ensign - Return to Saskatchewan News
This page is a story posted on Ensign and/or Saskatchewan News, both of which are daily web sites offering a variety of material from scenic images, political commentary, information and news. These publications are the work of Faster Than Light Communications . If you would like to comment on this story or you wish to contact the editor of these sites please send us email.
Editor : Timothy W. Shire
Faster Than Light Communication
Box 1776, Tisdale, Saskatchewan, Canada, S0E 1T0
306 873 2004