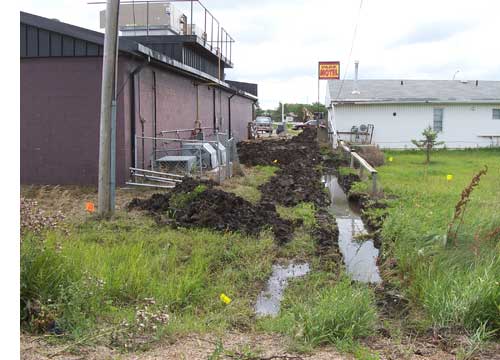 Chupa Excavation and Trucking set to work this morning digging out the south side of the 7-11 store. The problem was undetermined but a crew was due to arrive and try and find out the nature of the problem once the excavation was carried out.
The 7-11 store is located on very low lying land and the nature of Tisdale's clay soil can move around considerably damaging underground lines.
Early evening today Chupa Excavation and Trucking were stockpiling gravel to cap off the work when completed.