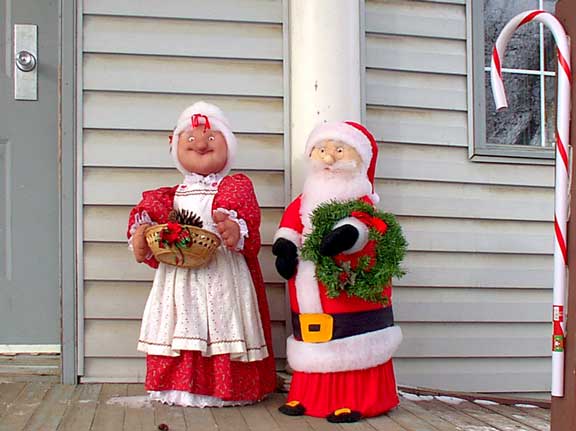 Country Gifts and Crafts
FTLComm - Tisdale - Friday, November 8, 2002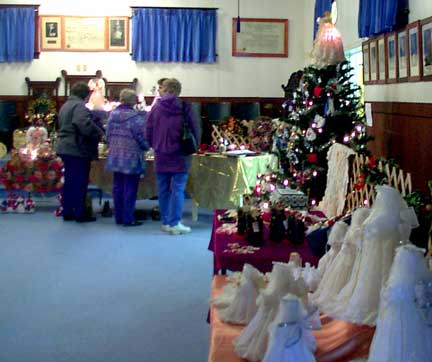 Open today and tomorrow this is a gift and craft show worth visiting. Several country families have pooled their resources and put together a show of crafts with some commercial products to give the visitor a real selection in specialty and in many cases one of a kind items.

The show is in the Oddfellow's hall across from the SAAN store and you can browse then enjoy some tea and cookies.

I visited just before noon today and there was a steady flow of patrons and the coffee table was full.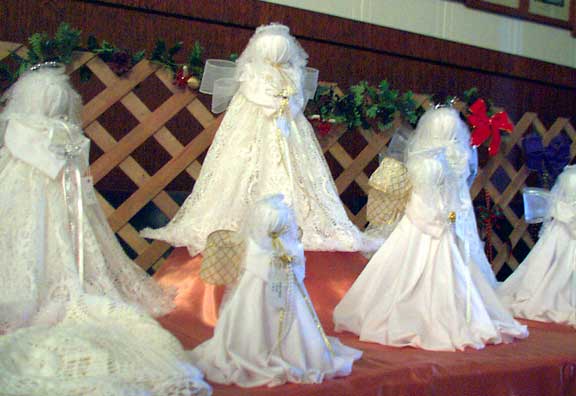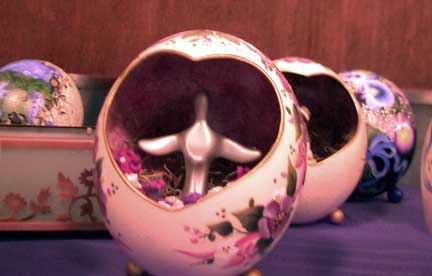 The bride dolls are exquisite but there are a large number of crafts made from ostrich eggs. Many are hand painted with scenes while others are used as a place for displaying a mini scene within the shell. For those who want to have a crack at making their own special ostrich egg craft project there are eggs available for $10 each. I had no idea they were that big.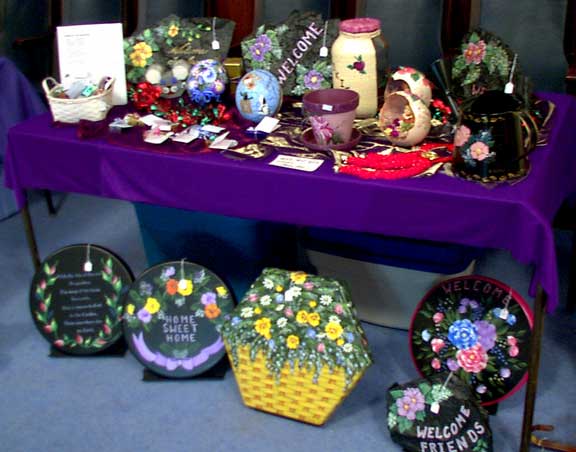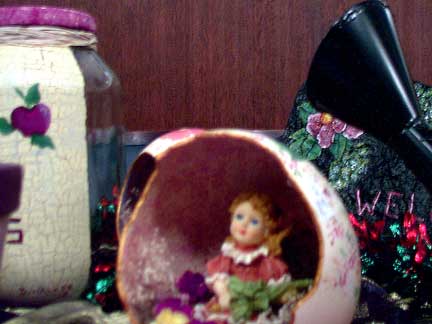 Above you can see some of the excellent art work and here is an example of a doll in a setting within an egg shell.

The commerical products are very special items and in most cases it is not obvious which items are locally crafted and which are retail items.

Some of the retail materials are seen below.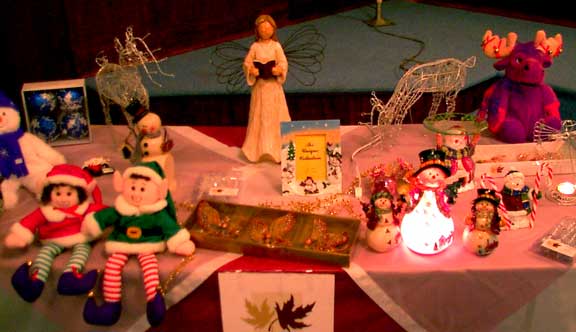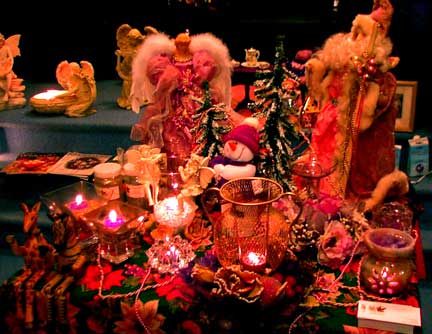 The remarkable decorative items seen here are the sort of thing that so many people like to use in their household to create that Christmas atmosphere.

My tastes are a little simpler and I was impressed with the various candle holders below. These are actually quite large the image does not show their relative size but would suitable for a coffee table.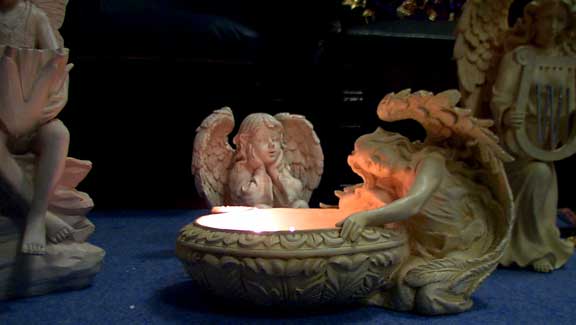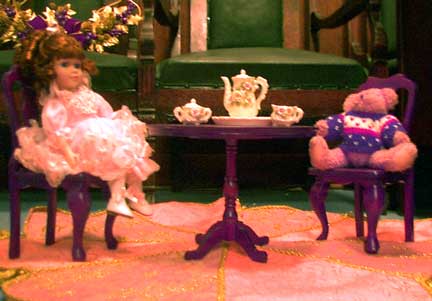 This is actual doll furniture including the table setting.

The fibre optical lit angel below really caught my eye and as one watches the wings and the area behind the head change hues.

None of these items are bargain basement but are priced in relationship to the uniqueness and art of the products involved.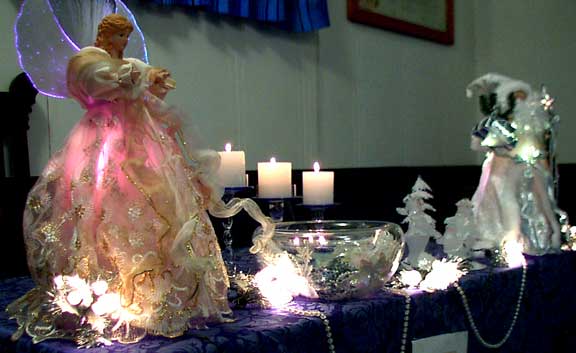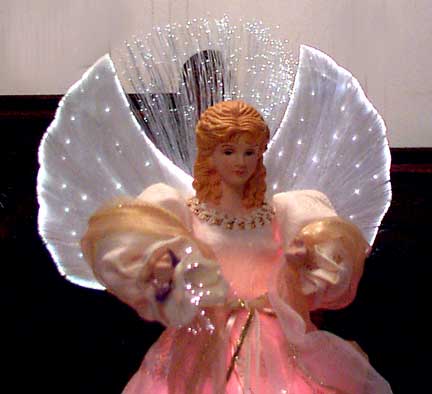 This close up shows the wings in their white phase.

Below are some of the tasty items that are also on sale in the coffee and tea room along with preserves and gift food items.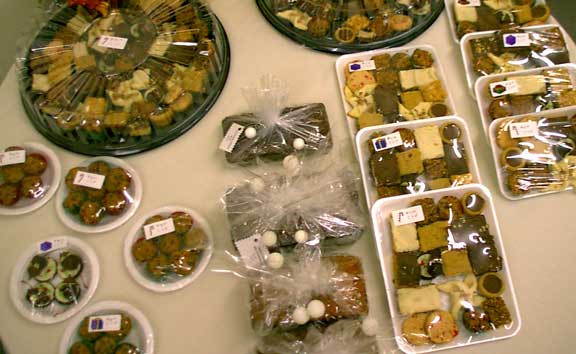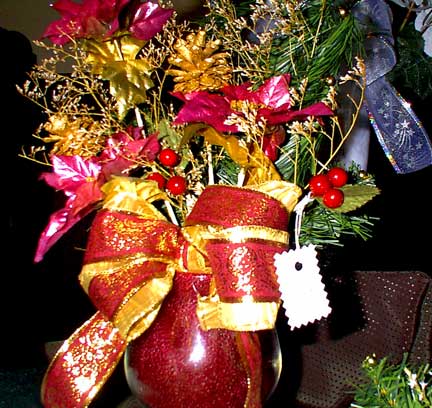 This is one of the several shows of this kind that bring Tisdale and area shoppers some really unusual products.

Below the display of various Christmas ornaments are shown on weather beaten boards from an aged barn.

I have noticed that these shows have distinct and memorible atmospheres that tell about the folks who put them on and set of the products to their best.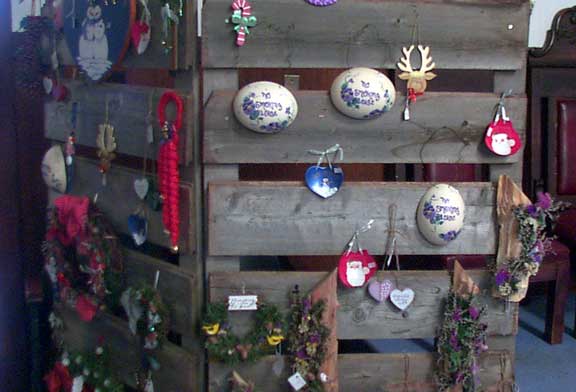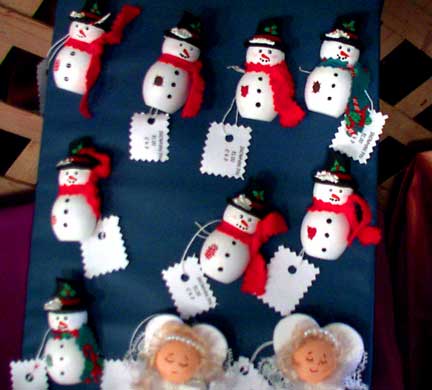 These little snow men are only a couple inches tall as they sit amidst a display beside the Christmas tree.

All of the ornaments on the tree are also for sale and there are some true gems among them.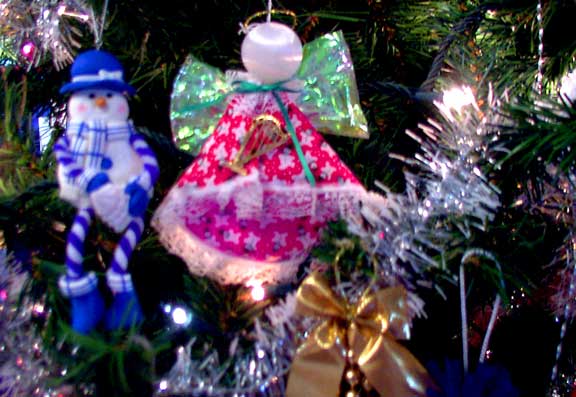 ---
Return to Ensign - Return to Saskatchewan News
This page is a story posted on Ensign and/or Saskatchewan News, both of which are daily web sites offering a variety of material from scenic images, political commentary, information and news. These publications are the work of Faster Than Light Communications . If you would like to comment on this story or you wish to contact the editor of these sites please send us email.
Editor : Timothy W. Shire
Faster Than Light Communication
Box 1776, Tisdale, Saskatchewan, Canada, S0E 1T0
306 873 2004