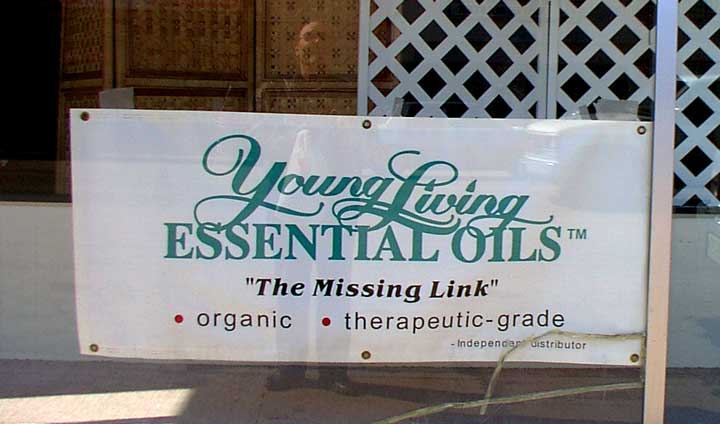 The missing link
FTLComm - Saskatoon - Tuesday, March 27, 2003

If you look closely in the picture above you can see that the photographer is laughing. After all the "missing link" is often the term used to infer that some individual is a lower form primate and to see it used as an advertising slogan struck the funny bone.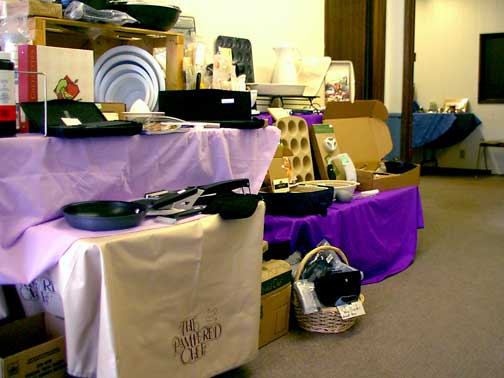 Five home business merchants held a one day sales show in downtown Tisdale today with a Merchant from Melfort one from Hudson Bay and several from Tisdale. There wasn't time to chat with two of the merchants, one with clothes and the other with a machine of some kind but there was time to get a quick look at Donna Cressman's "Pampered Chef" line of goods seen in this picture.

Halia Grodzinski's remarkable display (below) of herbs, spices and flavours was a challenge to the sense of smell. Her line of goods, Epicure Selections is a set of natural organic products that span the range from tea to Salsa with accompanying cook books and various specialty items.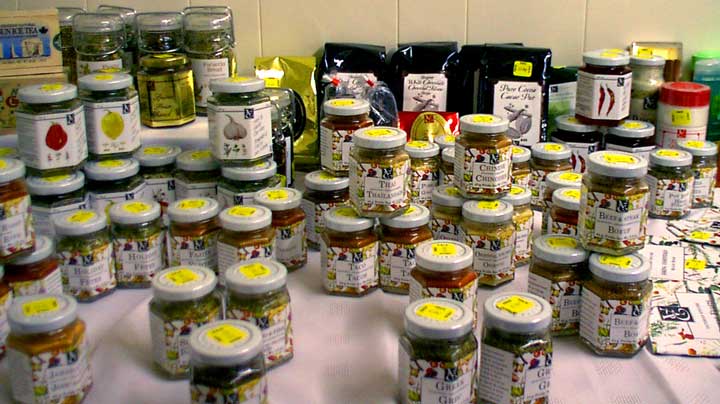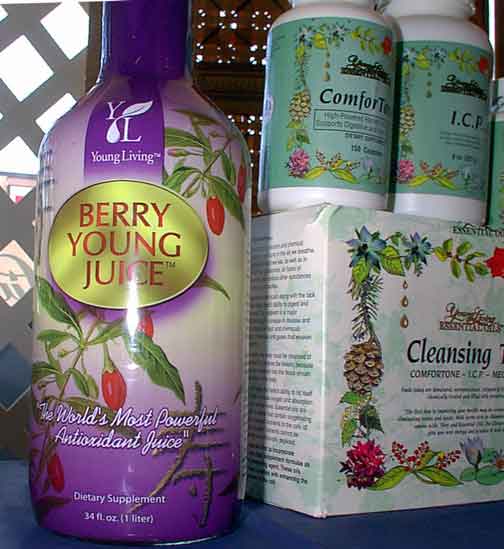 The "missing link" products are sold and distributed by Marilyn Melnychuk from Hudson Bay and Gloria Salmond from Tisdale. Their products "Essential Oils" are a remarkable collection of what could well be revolutionary medicinal products. Oils, though used extensively in ancient cultures have only been sampled in our present day culture the most notable of these being "garlic" which so many attribute so many powerful healing powers. The Essential oils line involves a whole range of exotic natural oils that can be used for a wide range of conditions and situations. Oils have some remarkable properties in that they are thin enough to be used topically, applied externally, giving almost immediate affect from their properties but they also, because of their extremely volatile nature can slip into the air and their aroma along can have affects.

In many ways we are discovering that there is considerable merit in looking at some of the alternative treatments that are becoming available since most are based on medical utilisation of these products for thousands of years and because of the extreme complexity of biological chemistry modern science is only now beginning to explore the affects of these naturally occurring remedies which have so few side effects.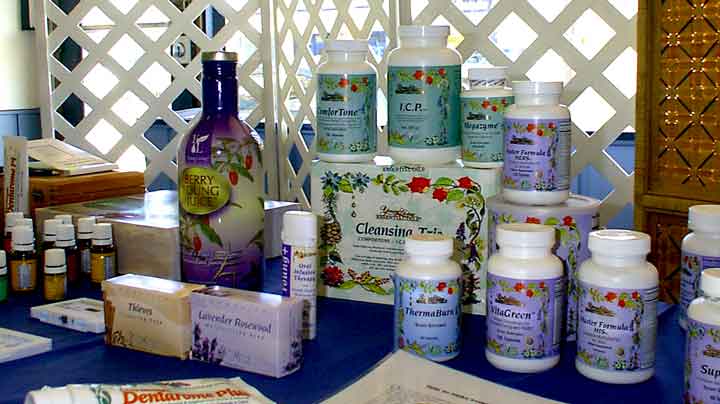 ---
Return to Ensign - Return to Saskatchewan News
This page is a story posted on Ensign and/or Saskatchewan News, both of which are daily web sites offering a variety of material from scenic images, political commentary, information and news. These publications are the work of Faster Than Light Communications . If you would like to comment on this story or you wish to contact the editor of these sites please send us email.
Editor : Timothy W. Shire
Faster Than Light Communication
Box 1776, Tisdale, Saskatchewan, Canada, S0E 1T0
306 873 2004