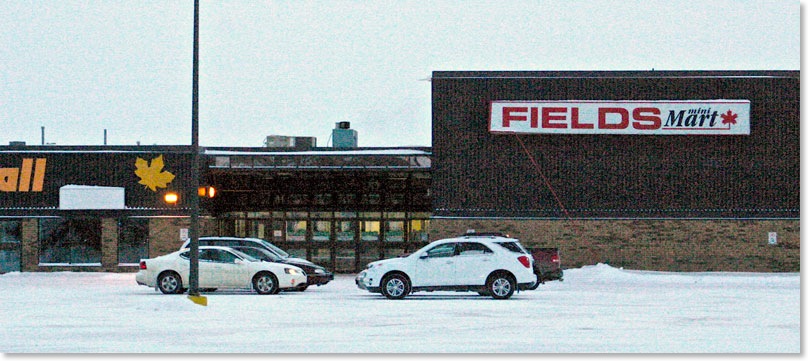 Tisdale's retail reorganisation
Tisdale - Saturday, December 1, 2012
by:Timothy W. Shire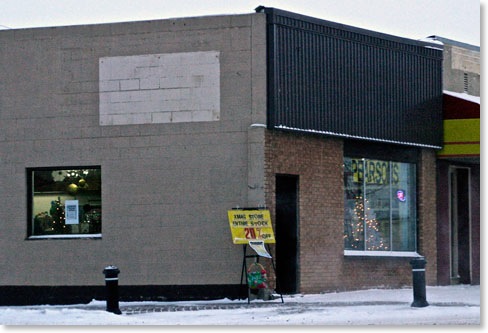 The Tisdale retail market place continues to be very much alive and thriving. During 2012 we have seen a number of new businesses open in the downtown area of Tisdale and a few have made some big changes.

Field's Mini Mart
in the
Tisdale Mall
went through the closing process, selling off its stock and announcing it was closing but behold it has reorganized its whole store, introduced some changes in its product line and is open and looks to be filling a need in Tisdale and the surrounding area.

Two new businesses have opened in the
Tisdale Mall
, a scrape book boutique is located between the
Chamber of Commerce
office and the former
Brother's Jewellery
. A liquidation store has opened in the space once occupied by the Dollar store. It has a large variety of items including kitchen appliances and quite a wide variety of goods.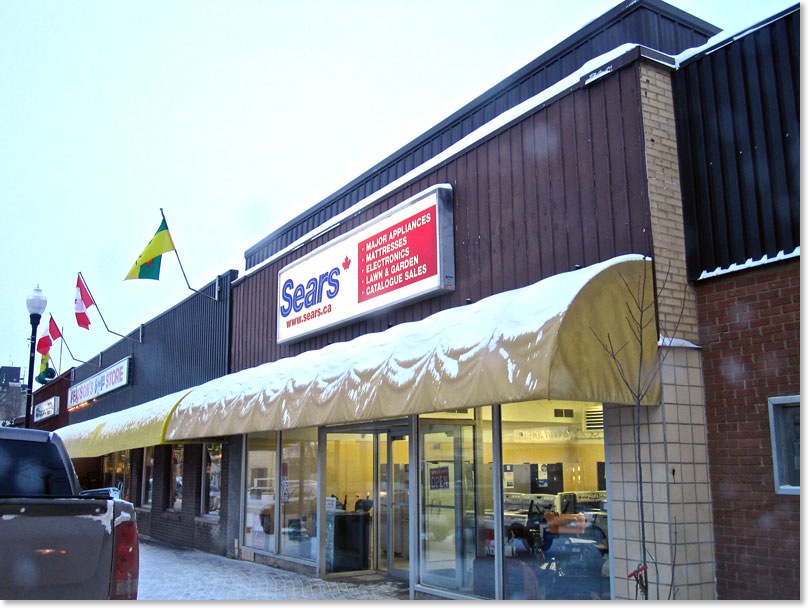 Meanwhile downtown there have been many of changes. Anew tailor shop has opened behind the
Royal Bank
and across the street
Martin's fourth floor
has closed and is now open and an extension of
Pearson's
.

The music shop just south of the
Great Wall
restaurant has closed. Across the street,
Zoerbe's Bakery
is now
Tremblay's Bakery
and has a deli offering lunch and coffee throughout the day.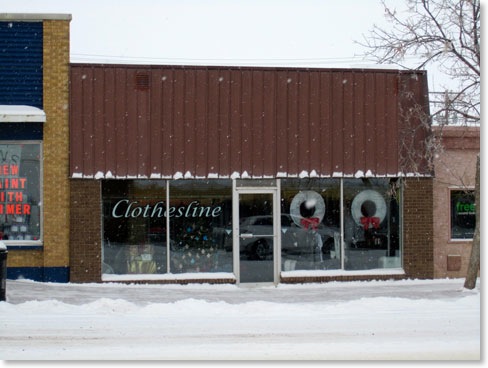 The building just north of the
Royal Bank
that last operated as a large household appliance outlet has closed and that store has been taken over by Tisdale's
Sears
outlet. With the increased space available they have expanded their stock and expanded the stores operations. The building that it formerly occupied across the street just north of
Lamb's Hardware
is now
The Clothesline
which has closed up its operation in the
Tisdale Mall
and moved downtown.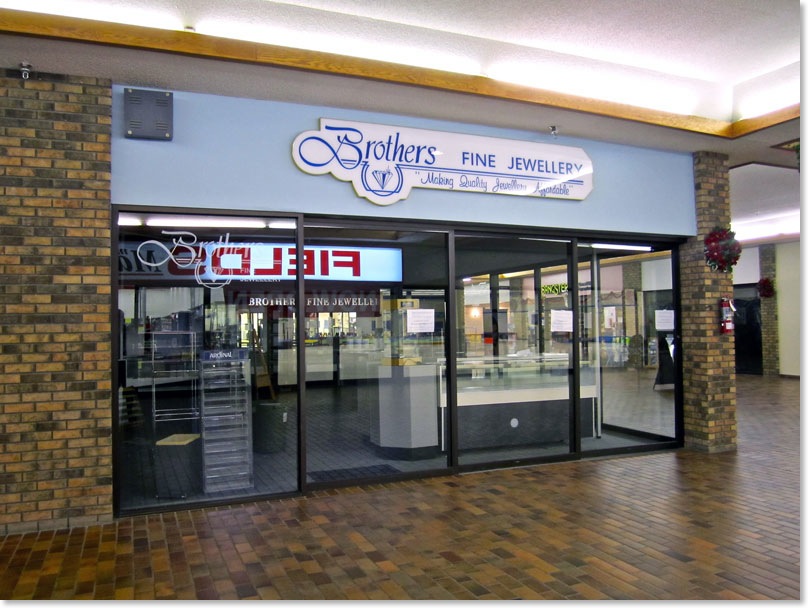 Brother's Fine Jewellery
that was in the
Tisdale Mall
has closed. Tisdale's Mall still has the two anchors on each end,
Extra Foods
and
Field's Mini Mart
,while
Sangsters
, the travel agency,
Mr. Ribs
and the wellness centre continue to operate. You will have noticed that
Melfort
,
Saskatoon
and
Regina
malls are all having problems keeping businesses going. The trend of course is to the stand alone big box merchants like
Canadian Tire
and
Walmart
that draw customers and the malls everywhere are having to buck that trend.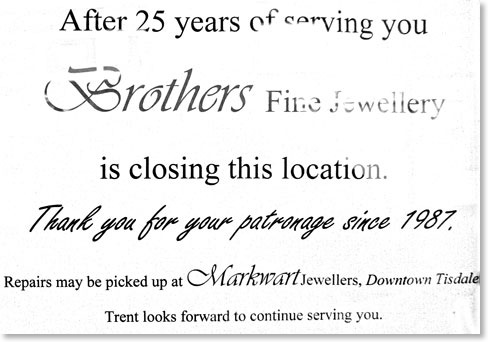 However, with excellent retail and office space like that in shopping malls we could very well just be going through a dry mall spell. It is hard to say because there is no question that the marketplace as a whole is pretty much unchanged in Tisdale in the past fifteen years. Tisdale,
Nipawin
and
Melfort
all seem to have similar revenues even though Melfort has the
Canadian Tire
that has been only a shift from the mall to the open area on the city's south east corner.

Tisdale's only men's wear store, V
alle' Men's Wear
is developing a new store on the former site of
Crawford's Studio
downtown. Clearly, this is a vote of confidence in this Tisdale market and though it will leave a hole in the mall it fills a hole downtown.

Restaurants in Tisdale are also undergoing changes. There are now only three sit down restaurants.
Gus's Greek Ribs
,
The Great Wall
and
Mr. Ribs
in the mall. The
Venice House/Melrose Place
across from the South end of the cenotaph park is still closed and has been for almost a year and
Chicken Delight
which was renamed
Chicken Dee
closed up this fall and the building and great location is for sale. Both of these are viable businesses and you will find if you are going out to dine for lunch or supper in Tisdale, be prepared to wait a bit to be seated at
Gus's
, you will have to share a table at the
Great Wall
and business is brisk at
Mr. Ribs
.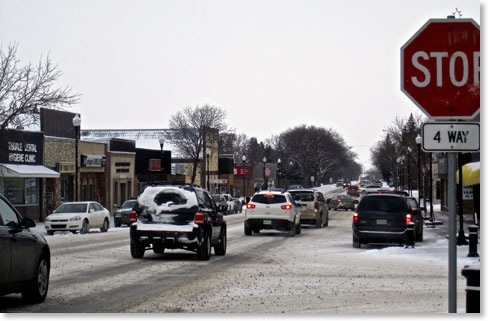 In addition, Tisdale's fast food outlets are all doing excellent business.
A&W
,
Subway
,
Robin's Donuts
,
The Beeland Co-op
and as mentioned
Tremblay's Bakery
. The community's three confectionary locations are all pretty busy. So much so, Tisdale's
7/11
is one of the province's busiest outlets for the chain.
Wick's,
on the North side of town and
Turbo
attached to
Robin's Donuts
are not open during the night, but have lots to do during business hours.


Variety is the most important aspect of eating out and with only the three restaurants in Tisdale, we notice other Tisdale folks like us, show up in
Melfort
restaurants, only half an hour away. So I am hopeful that both
Chicken Delight
and the former
Venice House
are purchased and reopen. One of the reasons Tisdale restaurants have had a difficult time is the shortage of help. All of the restaurants that have closed since we came to town in 1995 have explained that after ten years of working seven days a week, their owners have called it quits and in the case of both
Subway
and
A&W,
these businesses have imported their workers.


Bee Outfitters
has been out on highway 3 for a while now, but they have a nice new sign that I thought you might like to see. Out on the highway other changes have occured. The
ESSO bulk fuel
business has shut down and
John Bob
has expanded. While
BowMar
has given their operation a complete face lift.