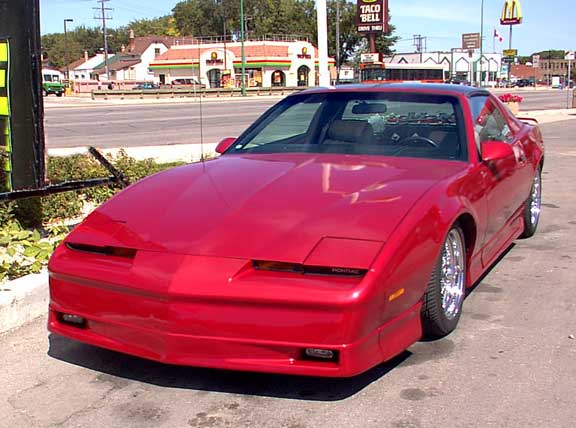 Get Up and Go!
FTLComm - Winnipeg, MB - Thursday, August 9, 2001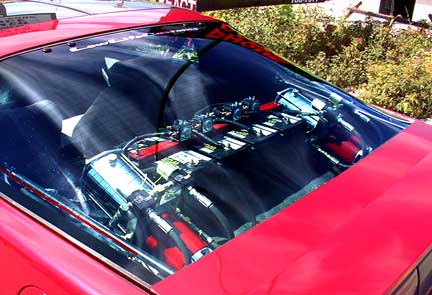 If you ask some one to "give you a lift" than you are asking for them to give you a ride in their car somewhere. This car does that literally. The East LA street culture saw the development of some pretty unusual customisations of street cars including lowering the vehicles body, oversized tires, scraper plates to create sparks and animated cars that can leap up and down. This is a form of American culture that has been adopted in Winnipeg where "Cursing" up and down the summer streets of Portage Avenue is the place to notice and be noticed.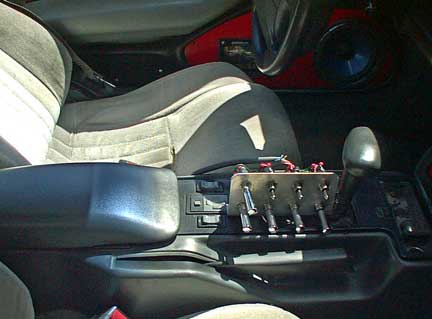 Cruising, for those of you who have not heard of the ritual is a sort of mating rite and can be found in many Canadian towns and villages in varying degrees of application and time periods. In the fifties it was the thing in many Saskatchewan towns as young people made a circuit up and own main street, a slow circuit

The augmentation of the vehicle itself is an added feature and has the same function, get the attention and make the heads turn.

This car with its bank of batteries in its back window and hydraulic equipment are controlled by the panel on the centre console (at right) which the passenger can sequence to produce mild bobbing of the nose of the care to actual bouncing up to almost three feet.