Both General Motors and Ford have decided that the time of the mini-van is over. Ford is discontinuing its somewhat overpriced FreeStar and GM has no plans to produce a successor to its present mini-vans. Diamler-Chrysler alone, the company that invented the genera has introduced at the Detroit auto show a newly designed Caravan with swivel mid row seats and an optional table. Chrysler says they invented the van and are not about to abandon the high sales Canadian made vehicle.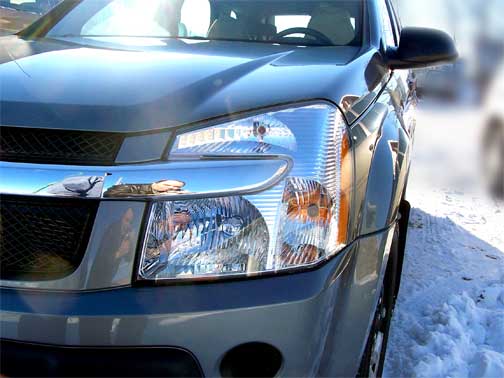 After all we should not get excited about the retreat by two of the North American big three automakers of the staple vehicle of suburbia. Today it was announced that Ford lost $4,280 US on every car it sold last year so it would appear they haven't a clue about what is going on.
The gas guzzling SUV and equally inefficient full size pickup trucks are big ticket and with exception of Ford, profit making vehicles to make and sell and even with high fuel prices the market for these monsters remains fairly solid. However, the world's leading car manufacturers hav turned their backs on the big stuff and are concentrating on fuel efficient well built and small vehicles. One variety of these compact vehicles is the so-call cross-over machines, combination vehicles that have the flexibility of the mini-van, the economy of the small car and the handling and alure of the SUV. Honda, Toyota and Mazda each have and excellent variety of these multi-role vehicles and the US automakers have finally caught on. Ford has a new one in the works and General Motors has been working on the category for a few years and today we take a long hard look at the least expensive of these, the Chevrolet Equinox.