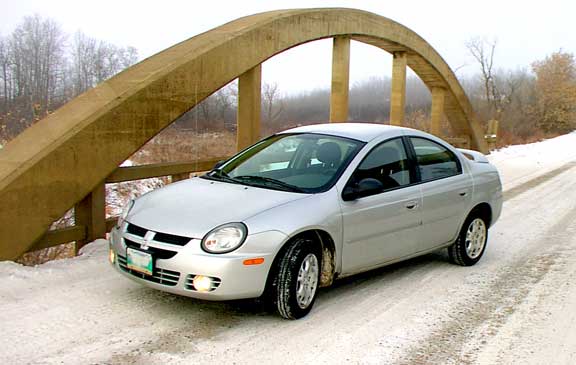 Dodge SX2.0 Sport
FTLComm - Tisdale - Saturday, December 28, 2002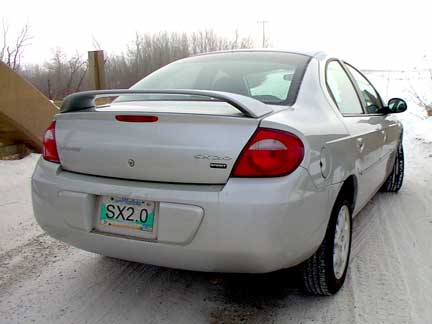 Daimler Chrysler discontinued its entre level car the Neon this past year and introduced, first in Canada and now into the US the Dodge SX2.0. This compact car is intended to compete with the General Motors Cavalier and Sunbird and the Ford Focus.

The car comes in three models starting about $14,000 for the base model, the vehicle we tested was the mid range "Sport" and there is a deluxe "R/T" version with a 150 horse engine and 16" wheels the first two models are two litre 132 horsepower with the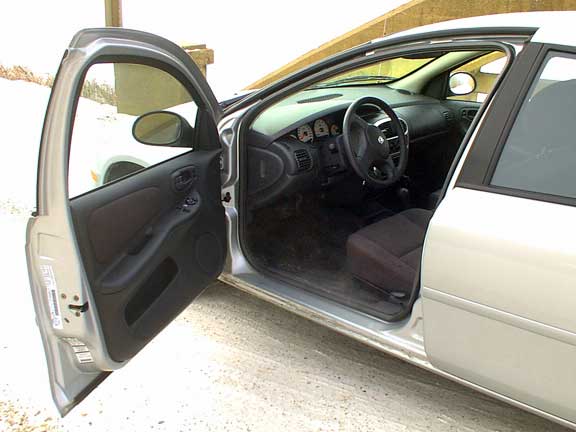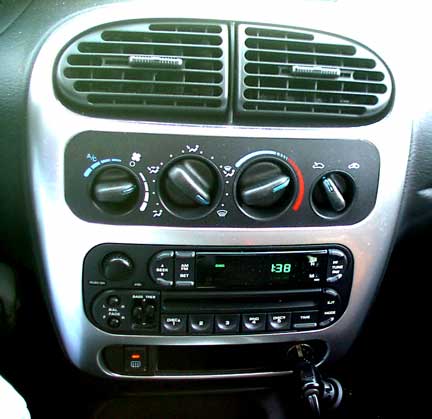 Sport equipped with 15" wheels and the base model with 14" wheels.

But the main concept of this car is its overall compact size yet of all North American auto makers this one has doors big enough to get into the car and exception roominess inside.

The interior dash basil is colour matched to the exterior paint and throughout the styling is clean and slick. The Sport has standard A/C, and CD player.

But in this four door sedan look at the room in the back seat (below). The leg and seating room in this car is larger than the Jeep Cherokee.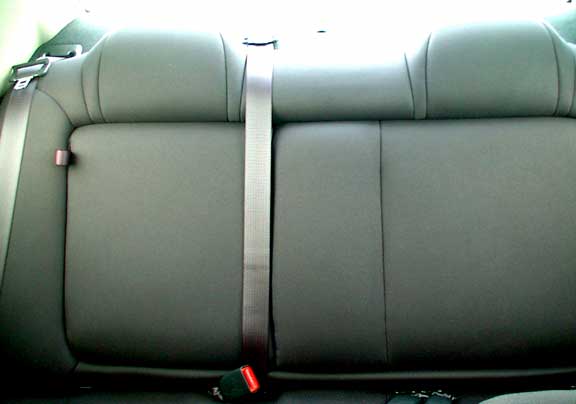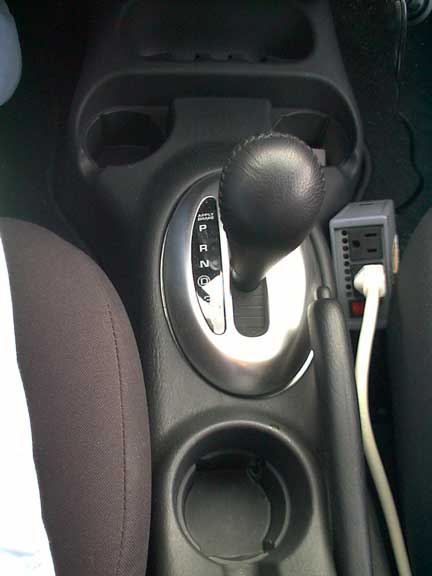 This particular car has an automatic transmission and check out the cool three cup cupholder arrangement in the front seat.

There were two things about this car that make it a star. The number one thing is its handling and extraordinary outstanding steering. It is on the road and stays on the road. It is nibble and has a great turning radius. I tried it out in town, on the highway and on a country road and in every instance all I can say is "yes!"

The second thing that really appealed to me about the Dodge SX2.0 is the arm rests. They are perfect, couldn't be better and when it comes to being on the road for a long trip being comfortable beats every other feature in any car. The seats are good and the leg room outstanding. The SX2.0 rides like a car should. The unibody construction is extremely stiff but then this is a car with only 3,300 kilometres on it but it does have a steady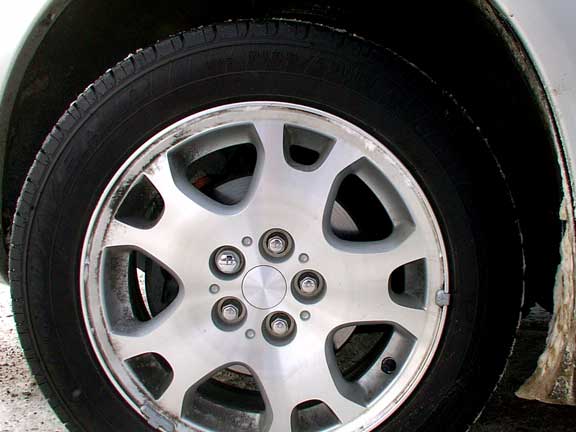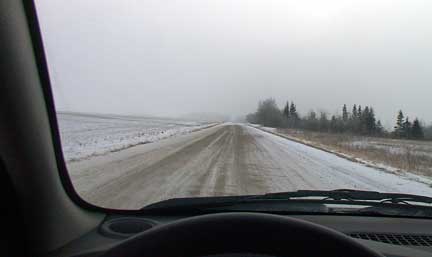 drum interior sound of road noise with little difference highway to country road. The body is as tight and sound as any car I have driven with the doors closing like they had some secret silencer.

This car is equipped with fifteen inch aluminum wheels.

Now for the two things that annoyed me. Forward visibility as seen here seems occluded by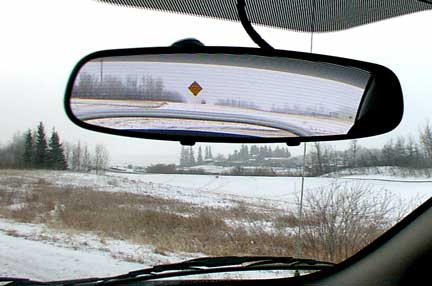 the side pillars and the second annoyance is this Sport version has a fin or whale tail spoiler on the rear deck position at eye level with traffic behind you.

However, neither of these items outweigh the vehicles sound body, clean design and exceptional roominess. It sips gasoline and for $17,000 (as tested) this is a huge value when compared to the Cavalier and Focus.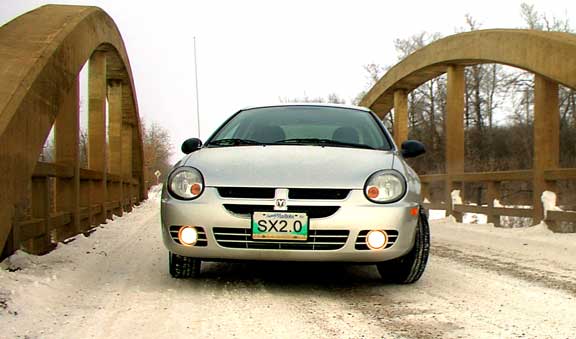 ---
Return to Ensign - Return to Saskatchewan News
This page is a story posted on Ensign and/or Saskatchewan News, both of which are daily web sites offering a variety of material from scenic images, political commentary, information and news. These publications are the work of Faster Than Light Communications . If you would like to comment on this story or you wish to contact the editor of these sites please send us email.
Editor : Timothy W. Shire
Faster Than Light Communication
Box 1776, Tisdale, Saskatchewan, Canada, S0E 1T0
306 873 2004