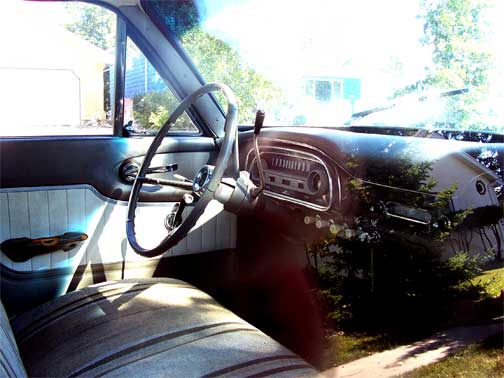 even a truck version (the Ranchero) this example is what Ford and the trend that prompted its production had in mind. A sensible little car, study, reliable and durable. Ford recognised the appeal of a sports car and used Falcon parts and power train to assemble its Mustang.
The Australian version of the Falcon we all have seen in Mad Max movies was perhaps Ford's best car of the era so popular that in Australia the Falcon is still in production.
This one is in the perfect paint colour, a baby blue which was just as popular at the time in full sized Fords.
The auto industry clearly had come to its senses for a brief moment when the Falcon was created but it soon lapsed back into its own self induced hallucinations but this number is for sale and you can reach the owner at 306 873-5874.