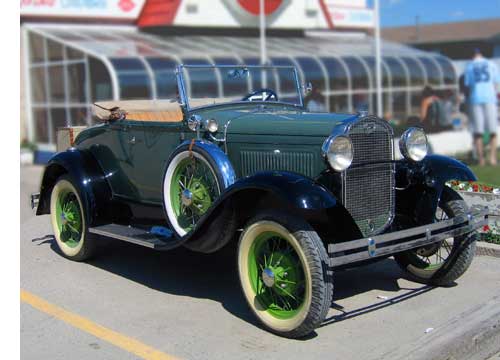 This is not a Sunday show car but a regular vehicle that its owner drives on his daily chores and jobs each day. Unlike the 1928 version we showed you last year, this Moosomin owner did not rebuild the car but bought it in the states refurbished as you see it.
The owner says he gets about 18mpg and never drives it over 35 mph. The only modification to this car was the replacement of its generator with a six volt alternator otherwise it is completely stock.
Among the enhancements are the glass wings on the windshield, a screen on the radiator and the fender mounted spare tire.