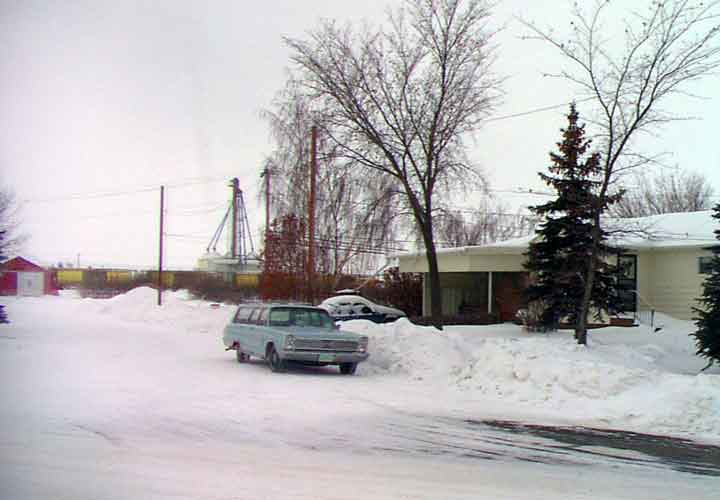 Plymouth Fury III
FTLComm - Tisdale - Wednesday, March 12 2003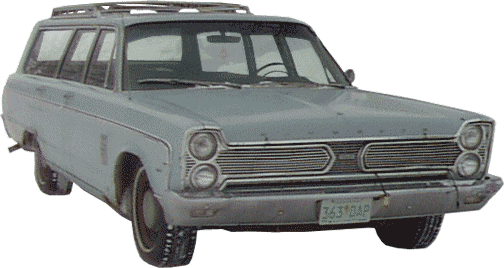 Over the years we have done photo essays on expense, new, customised, antique and classic automobiles and trucks but this one is just being featured here because of its remarkable durability. Though I do not know for sure I would think this wagon began its service in the mid 1960s as the Pontiac in 1963 was the first to sport vertical head lights and soon all manufacturers brought out similar designs.

This would make this car nearly fifty years old. Normally when cars are photographed and posted on this site the pictures are spruced up to make the car look its best but in this example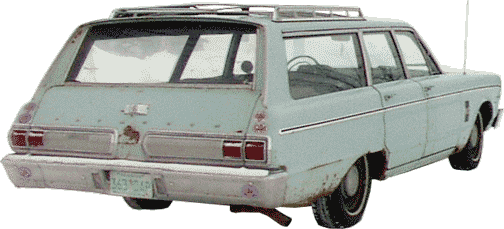 it is being shown with the tiny amount of rust it has definitely earned. Chrysler had developed a permanent engine at this time the slant six that seemed to have a life that lasted far longer than anything in which it was installed but this machine has a V-8.

Through its long life this car appears to avoided collision and the confusion of after market add-ons yet its design and clean appearance are simple and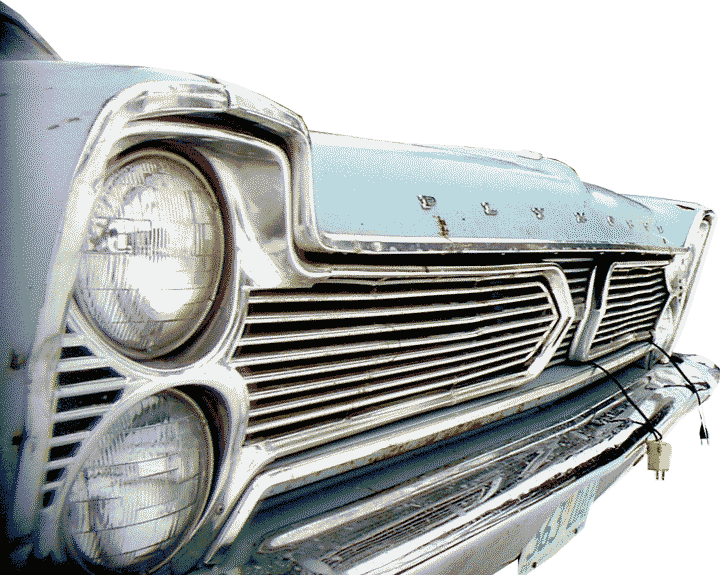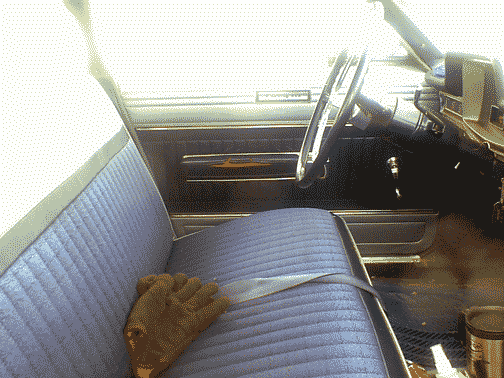 a credit to both the folks who made it and indeed those who have driven it all these years.

This image of the interior also shows its clean design and only the crack on the arm rest suggests that it is old enough to deserve respect.

Few keep a car more than ten years yet here is a serviceable working vehicle that is almost five times that old. We all shake our heads in dismay at the proportion our family transportation costs yet here is an example of a machine that would have cost less than a modern wide screen television and seems to be doing its job just fine.
---
Return to Ensign - Return to Saskatchewan News
This page is a story posted on Ensign and/or Saskatchewan News, both of which are daily web sites offering a variety of material from scenic images, political commentary, information and news. These publications are the work of Faster Than Light Communications . If you would like to comment on this story or you wish to contact the editor of these sites please send us email.
Editor : Timothy W. Shire
Faster Than Light Communication
Box 1776, Tisdale, Saskatchewan, Canada, S0E 1T0
306 873 2004