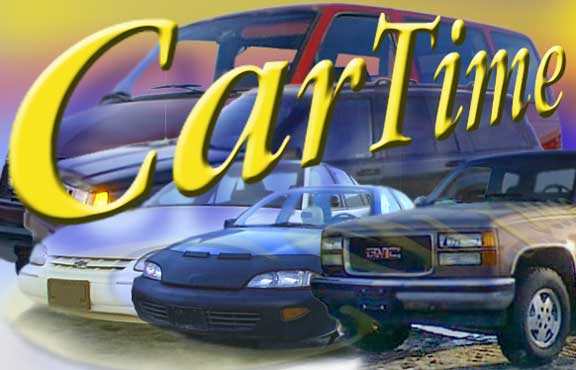 FTLComm - Tisdale - March 3, 2000
Oh its a savage world out their, the only rule the applies to selecting a car or motor vehicle of any kind is that there are no rules. That is why you are at the mercy of the market system and vulnerable to advertising,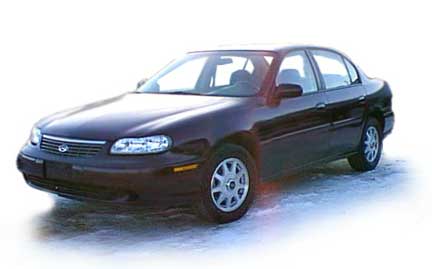 status symbol psychology and your own interpretation of what you perceive to be the "facts". Let's face it folks, no matter what your level of competence with regard to vehicles, you are a rank amateur and even the beginner car salesman has your number.

There are three ways of trying to handle this problem.

1. You can make a futile attempt to educate yourself by going through the library's magazine section or working your way through Consumer Report and other magazines, but at best, you will only become more informed about how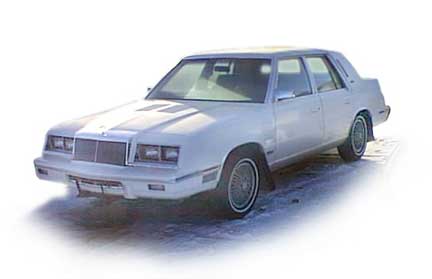 confused you really are.
The overwhelming power of advertising is the main threat
and it has you beaten.

2. You can go to work browsing the Internet attempting to find the real deals and possibilities This method is even less successful then the first approach.

3. You forget about the information process, find a dealer whom you know you can trust and make your car purchase a matter of faith.

The most successful and most reliable method is the third one. A good dealer is not so interested in this deal but the one after the next,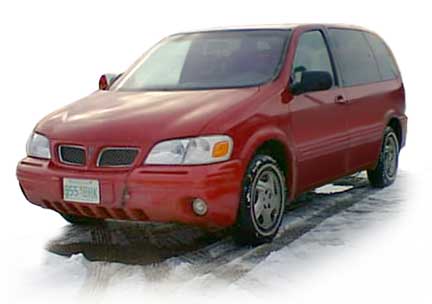 and so on, your false saving
of a hundred or so, by driving all over the place making like the big time wheeler and dealer, is really only a recreational activity and in the long run you can save yourself trouble and trauma by dealing with people you know and who will have to stand behind what they sell you.

The range of what is available and the kinds of money that you can spend is completely elastic. The almost new Malibu at the top of the page has 31,000 Km on it and you can buy or lease it for about 20% less then a new car. This one is $18,995.

The 1984 New Yorker only has 128,000 Km on it and you can drive that away for $2,995. Its sixteen years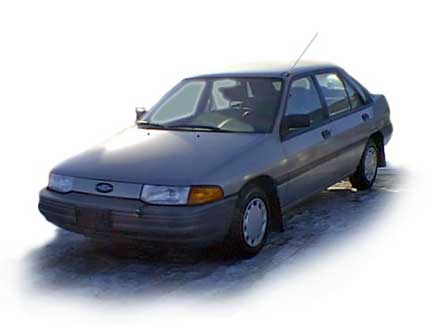 old has all the bells and
whistles providing its new owner with inexpensive but not very stylish transportation.

The 98 Red van has 113,905 Km and is a thousand dollars less then the 99 Malibu. But, the van is a versatile family vehicle that should give another 100,000 trouble free Km.

This 92 Escort is one of Ford's Mazda wonders with 120,000 Km and costing six grand, cheap affordable transportation.

Many people like the security of driving a two ton monster that gets about half the gas mileage of a car but is " B I G " The GMC extended cab is one of those really popular and almost bulletproof machines. It is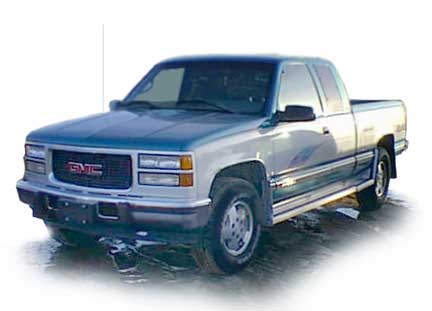 durable, comfortable and even
one several years old will set you back some serious money this 97 with 87,451 Km is $28,900 but a year older might cost you only twenty or twenty-two thousand.

The trend has been toward pickups and Sports Utility Vehicles has been remarkable. This truck has a diesel engine and four wheel drive making it almost eight thousand more then a similar machine with a gas engine and two wheel drive.

With gas and diesel prices rising, this sort of machine will demand a steady income to keep it on the road.

SUVs are the revolution of this era. Seven excellent used examples are available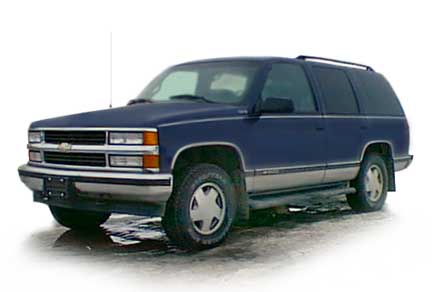 at Bow Mar Sales ranging
from the luxury of this thirty-thousand dollar Tahoe to modest 1991 S10 Blazer for ten. Two accessory loaded 1997 Jeep Grand Cherokee Larados are on the lot for just over twenty-one thousand each. Each have six cylinder four litre engines and lots of attitude.

The best advice you can get on vehicles is from a trusted dealer, the second best is from Phil Edmonds book that you can get at the public library called "Lemon Aid". If you are thinking used, remember that cost of upkeep is more important then cost of purchase, so consider what you can afford and balance that with what you need. Leave the "what you want" if you can't afford it.