Cubs Working On Their Winter Camping Badge
FTLComm - Tisdale - February 9, 1999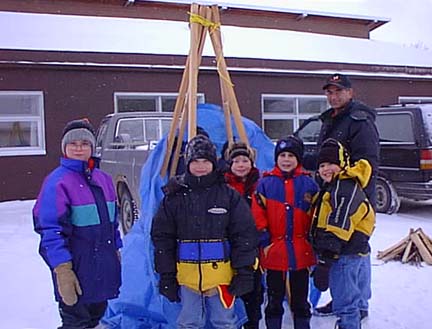 Behind the Anglican Church Monday afternoon the Cub scouts were learning about building a makeshift winter shelter and how to set a fire under winter conditions.

The Scouting and Girl Guide movement is one of those institutions that produces life long experiences for people and every community should proudly support the various groups but most of all their leaders who give their time and share themselves with their troop deserve our greatest respect and admiration.

Not only could this lesson save the life of one of these people it will be part of them from now on. An important skill learned by doing it and a shared experience with their fellow cubs.