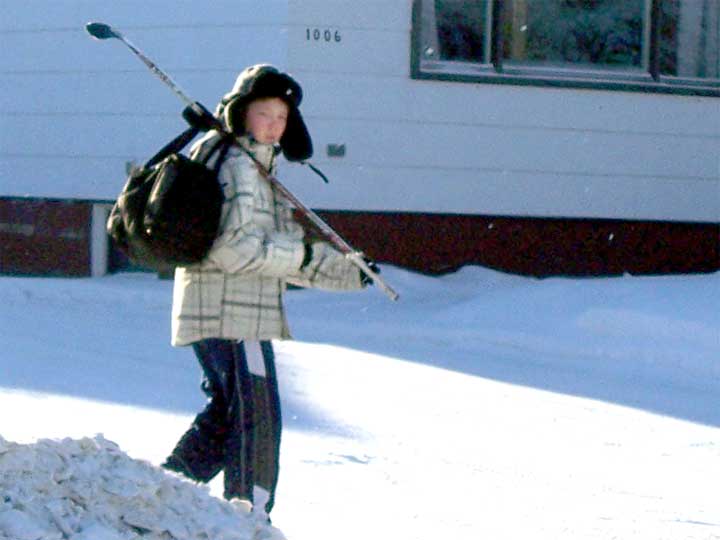 Are you ready for Christmas?
FTLComm - Tisdale - Tuesday, December 23, 2008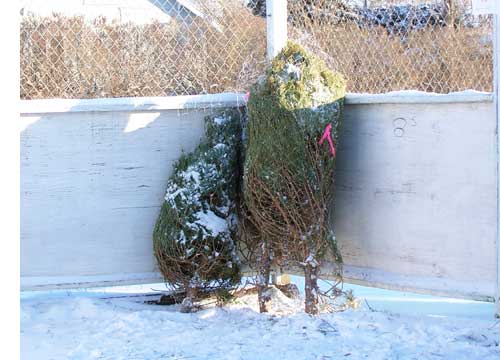 A cheerful salewoman asked me today if I was ready for Christmas and alas, I had to admit, that this year I am away ahead of what ever usual preparations I make. I have almost finished my shopping for gifts, which is a rarity as I usually like to do that on Christmas Eve and feel the real spirit of the time. Not only is the shopping done, but I brought in the tree to warm it up for decorating tonight.
I dropped by to see if there were any trees still left and these two lonely ones share the area with three really big ones and the rest of them are gone.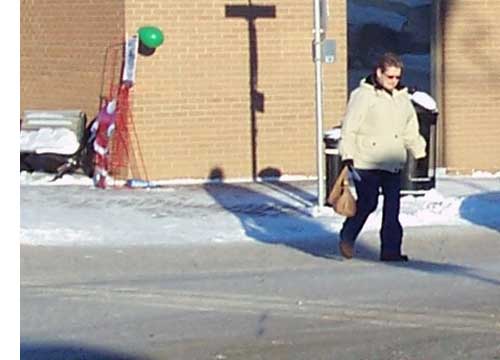 In the stores and on the street Tisdale folks were looking after their shopping, but as you can see in these pictures taken this afternoon, few of them are burdened with a lot of goods. In fact, I suspect that this Christmas, a lot of people are very cautious about the gifts they are buying, making sure that they will fill a need, as the uncertainty of the coming year looms over everyone.
Perhaps the most important thing to consider is that though there are some preparations that need some lead time, like getting the food provisions and doing some baking, the main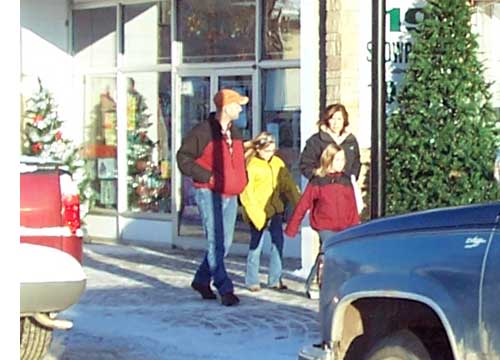 thing about Christmas should not be a frantic rush to be fully prepared. As I drove around this afternoon, I allowed myself the wonder of listening in my head to a few of my favour Christmas songs, for indeed, our family is on its way here to join us for Christmas and it is time. We will trim the naked tree that is standing in the living room, we will be happy to be with one another, glad that we are all once again together at this Christmas of 2008. Everything else is incidental.
One of my sons, who is a very busy man, phoned me Saturday afternoon in the midst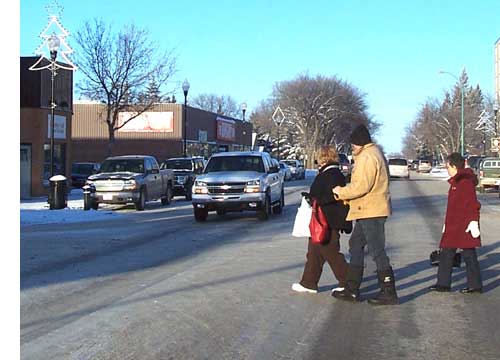 of his Christmas shopping in one of Winnipeg's massive malls. "Dad, this is hell, I go shopping once a year and all I can think about are the things I need, some towels, some laundry soap, this Christmas shopping is hell." Indeed, I counselled him to lighten up. What he and his mother want is for him to be here with us and a frantic rush to purchase some gift is completely unimportant. The true spirit of Christmas is within each of us and we really need to allow it, not the ridiculous commerical pressure, to surface and enjoy the wonder and joy of these days we call Christmas.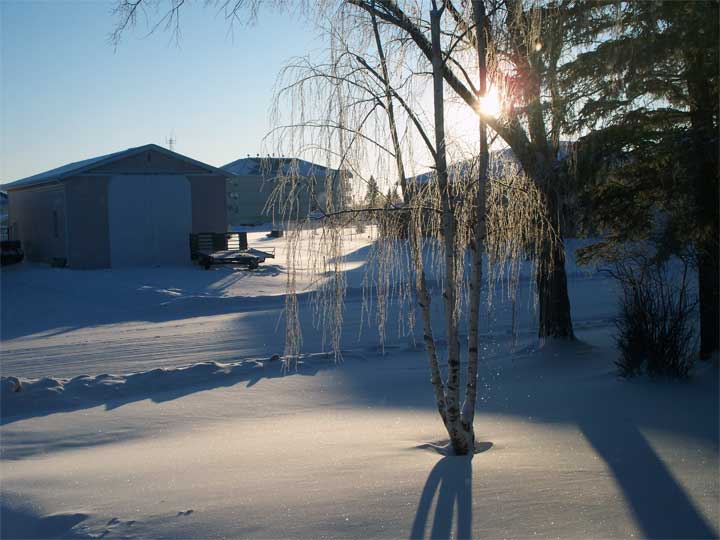 ---
Return to Ensign
This page is a story posted on Ensign, a daily web site offering a variety of material from scenic images, political commentary, information and news. This publication is the work of Faster Than Light Communications . If you would like to comment on this story or you wish to contact the editor of these sites please send us email.
Editor : Timothy W. Shire
Faster Than Light Communication
Box 1776, Tisdale, Saskatchewan, Canada, S0E 1T0
306 873 2004