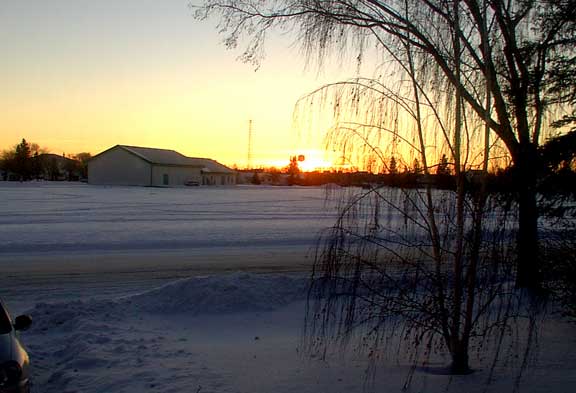 * images by Andrew Shire using a Sony Video camera
Boxing day 2002
FTLComm - Tisdale - Thursday, December 26, 2002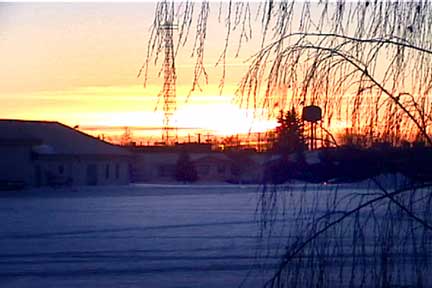 With Christmas now behind us it is time to both look ahead to the new year and look back at the one that is past.

Dawn came a few minutes earlier today as we work our way toward a spring and perhaps even a summer.

We took a drive this afternoon East of Tisdale on highway #3 as this farmer below was on his way in to market as there was an auction sale today.
*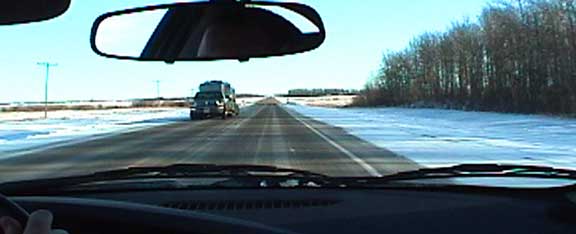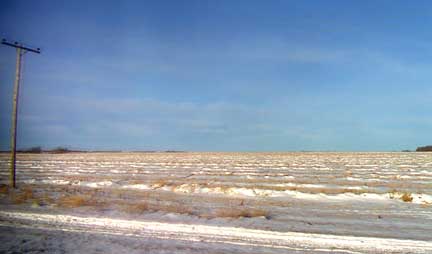 Cattle producers have been able to survive provided they have had enough feed and most in this area have. But this sad crop of Canola still in swath is a bold reminder of the past summer's problems. Most farmers expect little to come from fields like this as the warm weather recently will have caused serious permanent damage and the crop that has the potential of $300 an acre is most likely a total loss.
*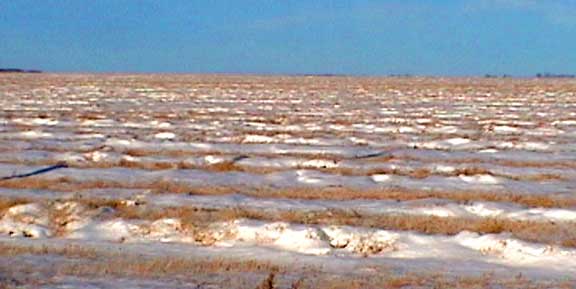 This crop is still standing as was a wheat crop nearer to the East side of town. It is possible that crops like these might have some salvage in them only the circumstances of spring will reveal the results.

One result is already clear the Saskatchewan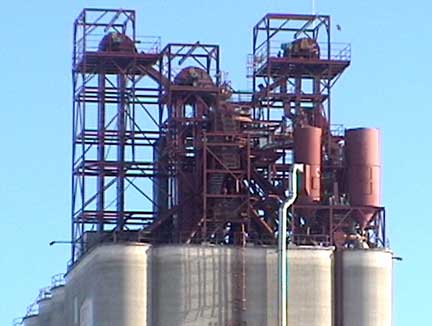 *
Wheat Pool is doomed. Having to absorb a hard year on top of its own self mutilation by its destruction of profitable wood elevators and sacrificing various subsidiaries and cut jobs over and over the whole company looks to be on the verge of total collapse. It is a simple case of corporaticide.

The snow cover is really a matter of good cheer to all as we can see here on the golf course (below) there is more snow now than all of last winter and this being December we could see more.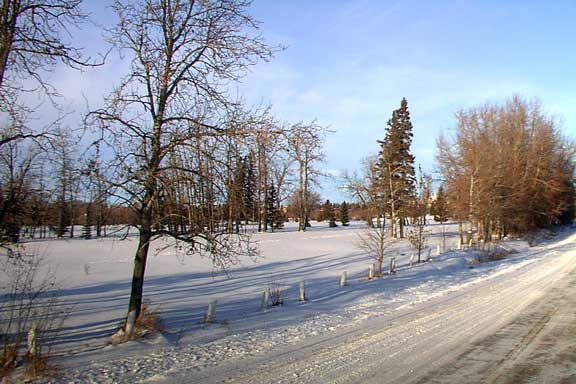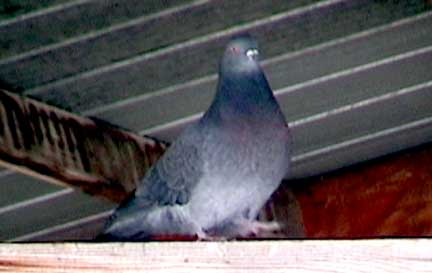 *
Not all Tisdale residents worry and fret about agriculture and weather this bird brain has never seen it so good and nor has all of his cousins who do not have to go to yard feeders this year as the fields are filled with breakfast lunch and supper.

2002 has been a tough year and just like the flags at the airport we all are showing the strain of to much wind, to much cold, to much heat and not enough moisture.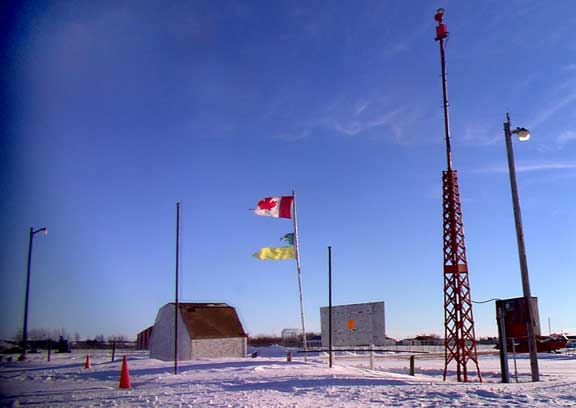 ---
Return to Ensign - Return to Saskatchewan News
This page is a story posted on Ensign and/or Saskatchewan News, both of which are daily web sites offering a variety of material from scenic images, political commentary, information and news. These publications are the work of Faster Than Light Communications . If you would like to comment on this story or you wish to contact the editor of these sites please send us email.
Editor : Timothy W. Shire
Faster Than Light Communication
Box 1776, Tisdale, Saskatchewan, Canada, S0E 1T0
306 873 2004