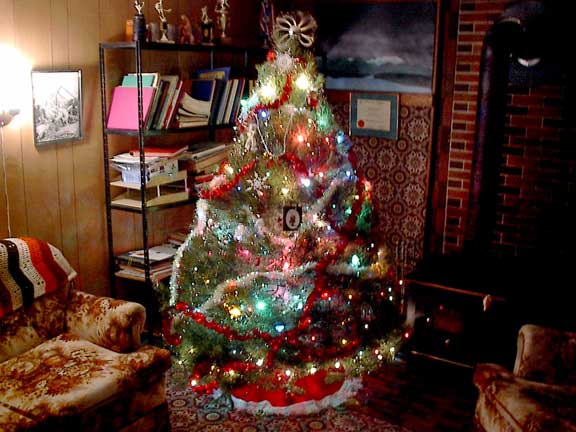 May the blessing of Christmas be with you all
FTLComm - Tisdale - Wednesday, December 24, 2003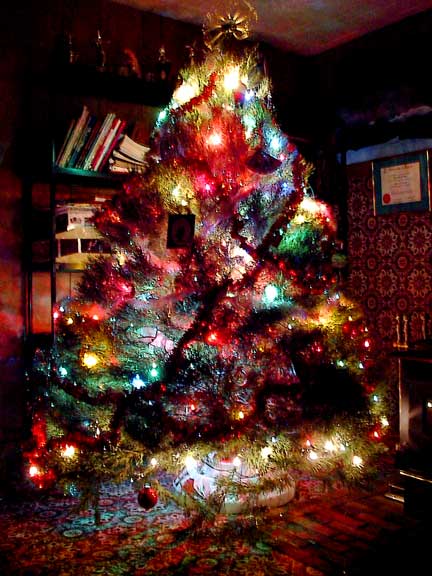 There are presents, there is music and there is a feast but most of all there is a presence of good cheer, a feeling that indeed there must be in your heart "Peace on Earth and goodwill to all men."

We did our Christmas shopping today and picked up a $40 Christmas tree for $5. But that was all just the commercial end of this annual celebration. Tonight after supper we put up the tree and adorned it with lights and trinkets from our thirty-five Christmases together.

The newest edition to the collection is seen below as it is one of three identical items that hang upon trees in three homes for the first time ever. In Winnipeg this ornament hangs from our new daughter-in-law's parent's Christmas tree. The one seen here is on our tree and another hangs from my son and his wife's tree in their Winnipeg home.

Our house echoed with the strains of Christmas music for the only time this year tonight as we cherish the Eve of Christmas and consider it part of the annual ritual that renews our strong links with family. Tomorrow we shall laugh and share the day together and from all of us may all of you have a very happy Christmas.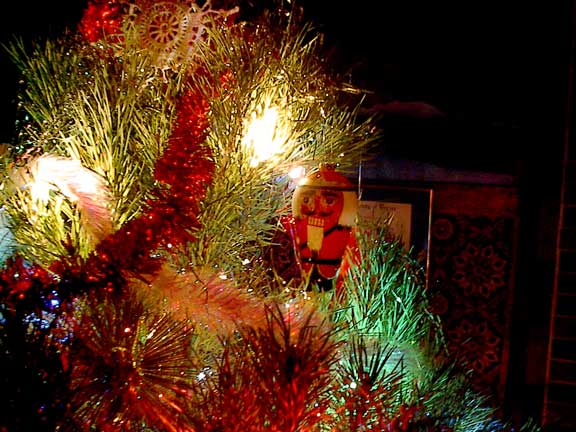 ---
Return to Ensign - Return to Saskatchewan News
This page is a story posted on Ensign and/or Saskatchewan News, both of which are daily web sites offering a variety of material from scenic images, political commentary, information and news. These publications are the work of Faster Than Light Communications . If you would like to comment on this story or you wish to contact the editor of these sites please send us email.
Editor : Timothy W. Shire
Faster Than Light Communication
Box 1776, Tisdale, Saskatchewan, Canada, S0E 1T0
306 873 2004