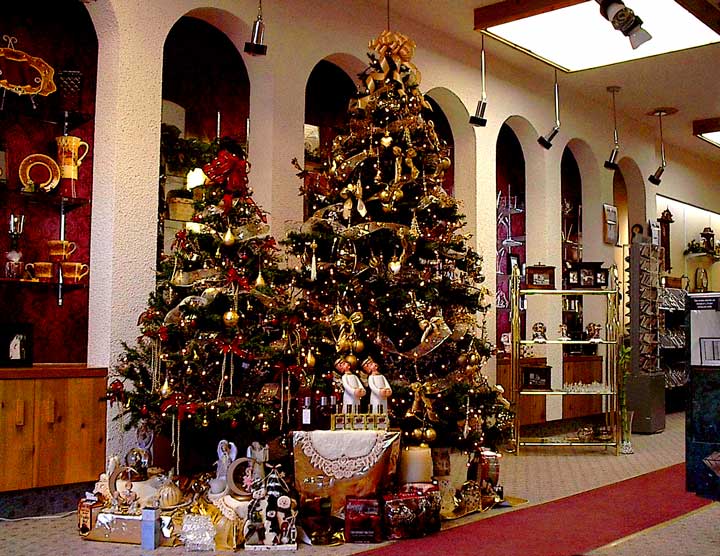 You can do your shopping here this year
FTLComm - Tisdale - Tuesday, December 2, 2003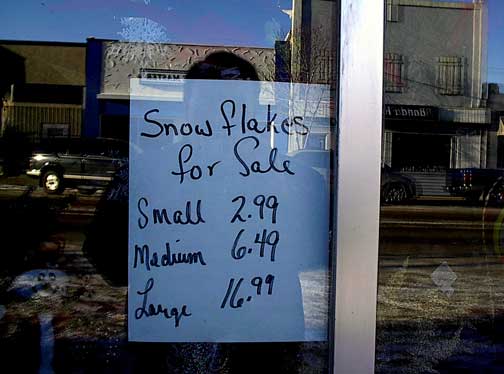 Last year I went around to most of Tisdale's businesses and developed stories and pages that told how you could do your shopping at home and avoid the expense and difficulty of one of those mall mania trips to a city. I had not originally planned a project like that this year until I found myself wandering around today and realised that this town has some really special things to fill the needs of its people.

In Markwart's the Christmas trees and displays are absolutely fabulous and this sign on a flower shop broke me up. I realise that we don't have much snow but I think I will pass on the large snowflakes for today.

The Christmas trees on the street this year are a great idea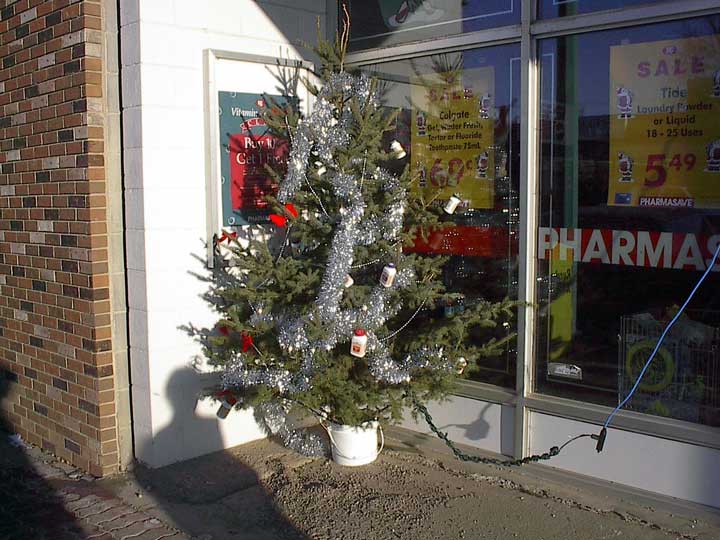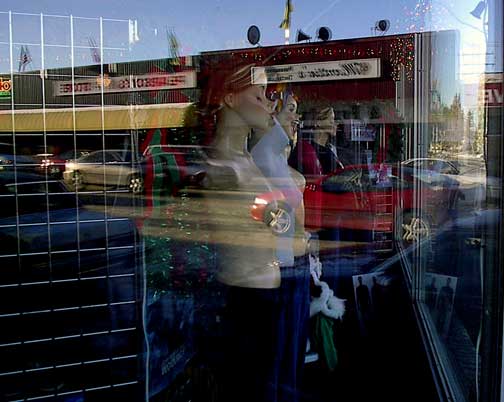 and may have originated at Markwarts. This one is the only commercial tree I saw as I walked about and enjoyed its pill bottle decorations.

Hi-Fashion was busy today as the window was being dressed. I came inside and the place has some truly outstanding values wall to wall.

So the plan is to get out there and document this season and give you a hand with some images in the Tisdale stores.

The picture below is through the front door of Tisdale Florist's and as you can see the place is stuffed with Christmas atmosphere.

So watch for the series of store stories over the next two weeks.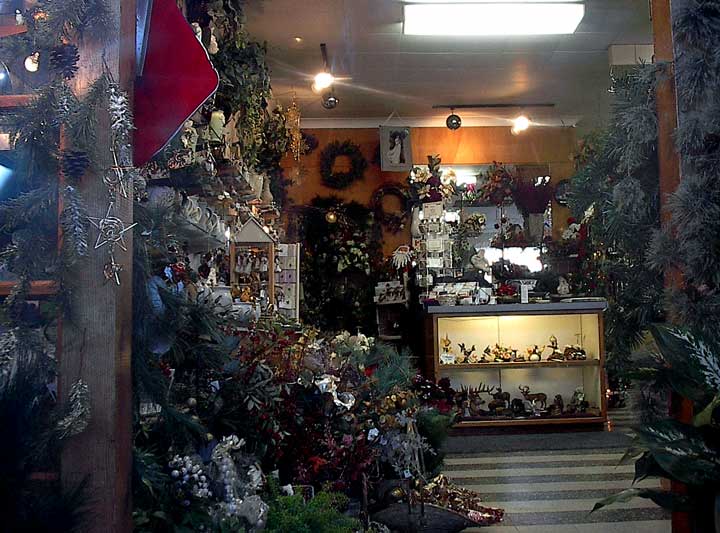 ---
Return to Ensign - Return to Saskatchewan News
This page is a story posted on Ensign and/or Saskatchewan News, both of which are daily web sites offering a variety of material from scenic images, political commentary, information and news. These publications are the work of Faster Than Light Communications . If you would like to comment on this story or you wish to contact the editor of these sites please send us email.
Editor : Timothy W. Shire
Faster Than Light Communication
Box 1776, Tisdale, Saskatchewan, Canada, S0E 1T0
306 873 2004