It's sale time
FTLComm - Tisdale - Thursday, April 29, 2004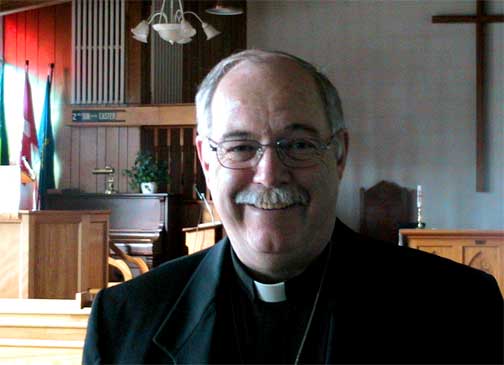 Each spring and early summer garage and rummage sales pop up all over town each weekend and today begins this sale season. To kick things off is St. Matthew's Anglican Church rummage sale which is the perfect beginning to this exchange of various items from those who no longer want or need things to those who might just have a use for them.

Rev. Wayne Sturgess was on hand this morning as they was a line up of customers to get in when the sale began and I talked to him late in the afternoon as he was enjoying the way the project was going.

This year's spring sale saw a lot of small ornaments but there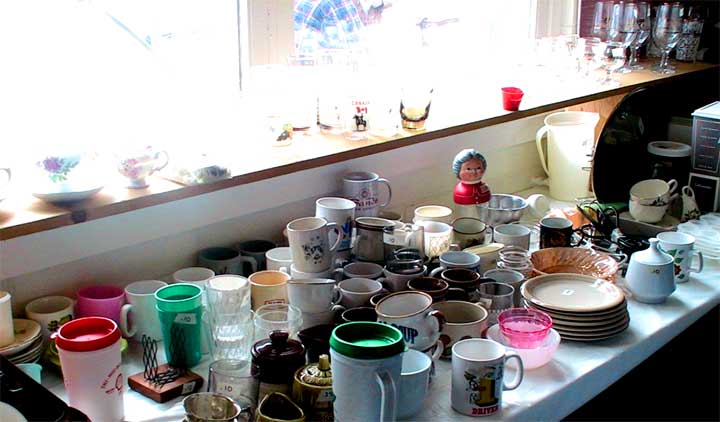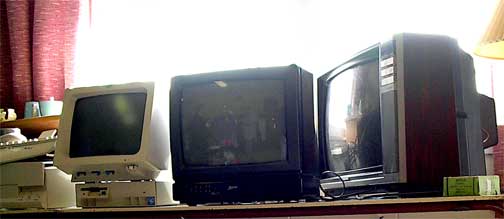 were some appliances and even some bedding plants.

The small specialty items were especially interesting as you can see from this display (below) and people were carefully checking over and many buying some items though low in value fit a special interest or collection that the customer is developing.

For me it was half a dozen mugs and a Robert Ludlum book but best of all it was conversation and coffee that I enjoyed both in the morning and in the afternoon visit.

Each year the St. Matthew's spring and fall sales bring in a modest income that helps out with the operation of the church.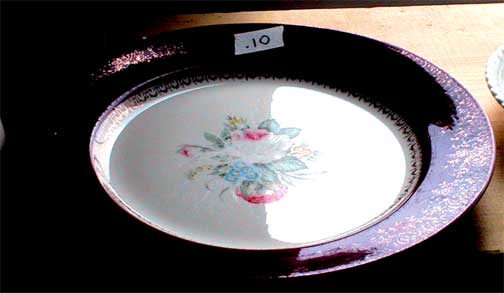 This beauty of a plate is offered for 10¢. Plates like this are dandy to have on hand for various functions that you might be called upon to take a cake or some other dish to, actually cheaper than plastic and no need to worry about getting your plate back.

My wife has counted on garage and rummage sales to replenish the mug supply in her school's staff room.

But besides the utility items it is the collectors things that draw many to sales like this one and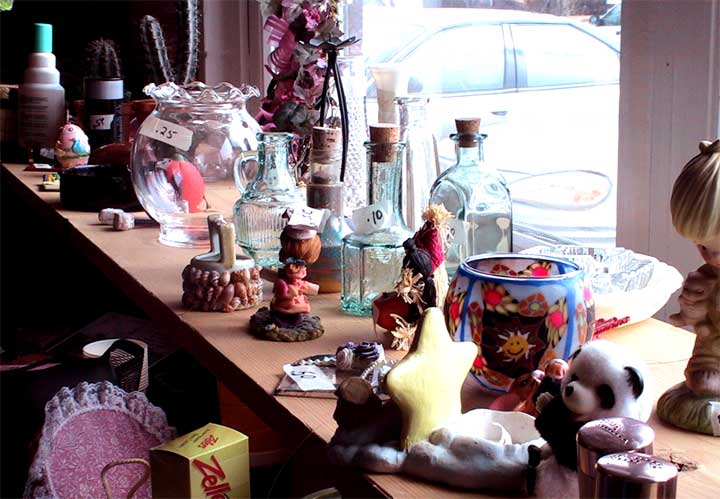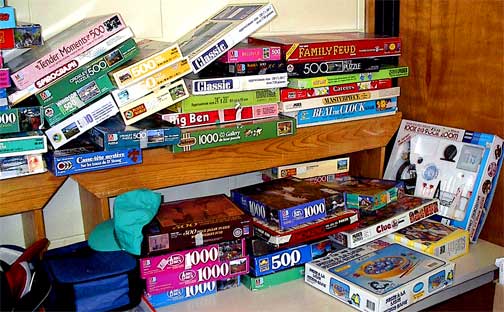 the many scheduled for this weekend. I have a brother-in-law who has developed the most fascinating collection of salt and pepper shakers from garage sales as well as adding to his serious collection of antique furniture which he spends hundreds of hours carefully restoring.

Puzzles are a great buy at sales I have picked up several of the tricky three dimensional puzzles for very little money. This is something I can no longer do as the last one consumed most of one day when I got obsessed with putting the darn thing together.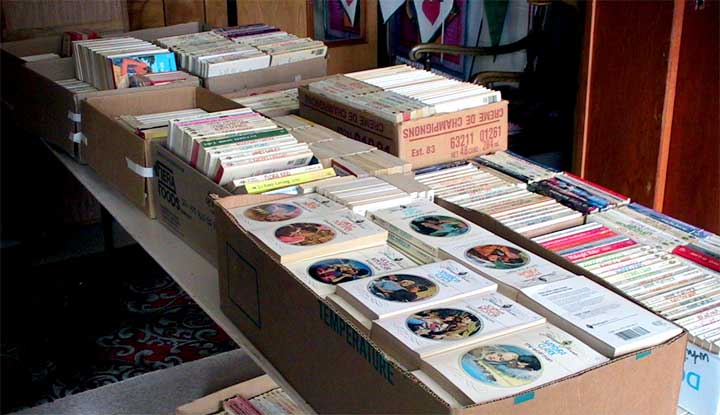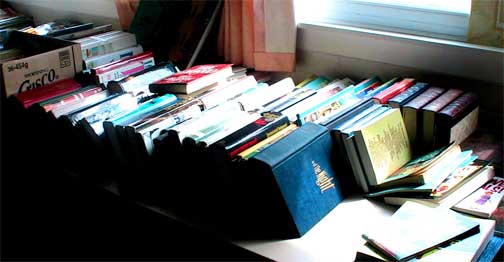 This spring sale the ladies who organise the project put all the books in the back room and one could carefully go over the collection. There are enough romance novels (above) to keep one going for more than one lifetime.

The Anglican sale is always one of the best organised and best items each year and it certainly is that again this year. It is on Friday and Saturday morning so if you drop by get yourself a coffee and set aside some time to dig into the books.

Return to Ensign - Return to Saskatchewan News

This page is a story posted on Ensign and/or Saskatchewan News, both of which are daily web sites offering a variety of material from scenic images, political commentary, information and news. These publications are the work of Faster Than Light Communications . If you would like to comment on this story or you wish to contact the editor of these sites please send us email.

Editor : Timothy W. Shire
Faster Than Light Communication
Box 1776, Tisdale, Saskatchewan, Canada, S0E 1T0
306 873 2004

e