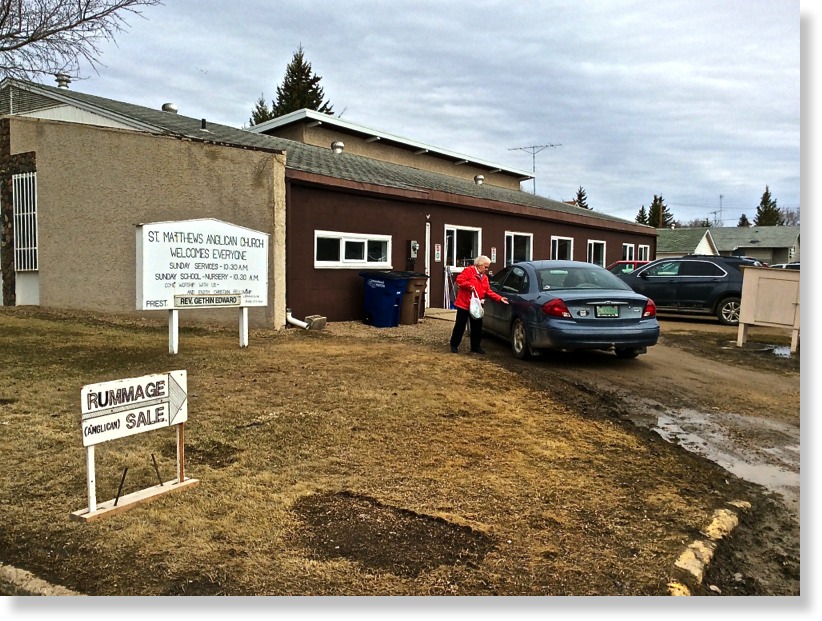 St. Matthew's spring sale
Tisdale,
Friday, May 2, 2014
by Timothy W. Shire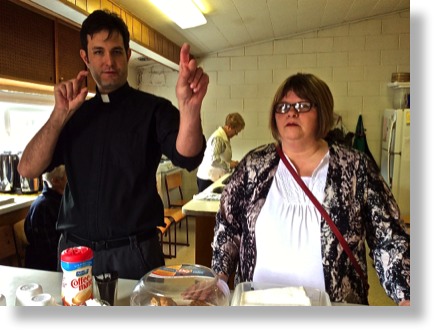 Every year the garage sale season is kicked off by St. Matthew's Anglican Church and their spring rummage sale. The sale began Thursday morning and is planned in such a way that they will have fresh stock for sale today and Saturday morning.

There was a reasonable crowd of shoppers on hand Thursday morning at 9:30 when I was strolling around taking these images. All of the pictures shown here were made using my iPad.

As usual the variety of things offered for sale always amazes me and this year was certainly no exception. No lawn chairs this year nor lawn mower both of which I have found other years but still among these displays were some treasures. If you miss this sale don't worry there will be another in the fall just as splendid.
.