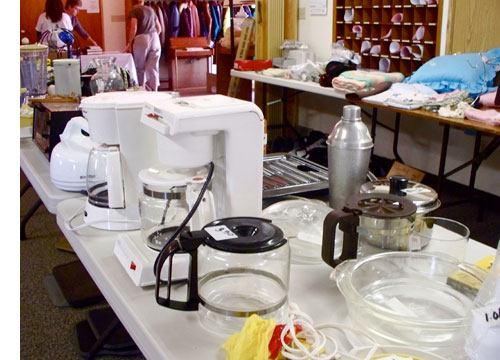 Household goods, clothing and a large amount of tableware make up the main items available at this year's Lutheran fall rummage sale.
There were some fresh vegetables available yesterday but by afternoon today a single vegetable marrow was all that was left.
This sale, both spring and fall has always got a really interesting library collection available often including rare books and this year was no exception with several remarkable art book.
Despite the items for sale the weather and the open doors were the real story.