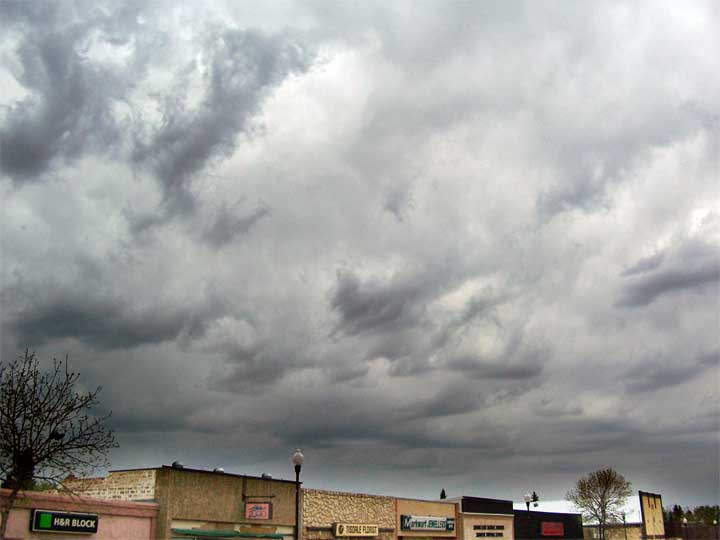 Cumulo-fractus clouds
FTLComm - Tisdale - Wednesday, May 16, 2007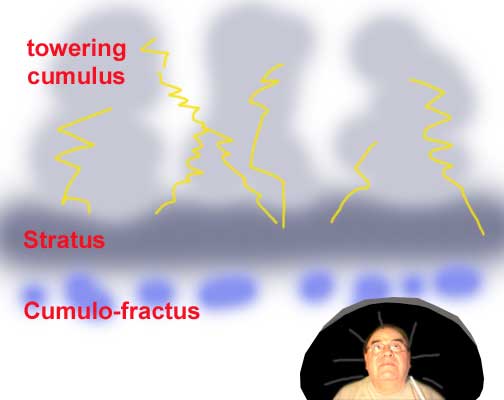 Water vapour rising into the cool atmosphere forms visible clouds and the most common of these are fair weather cumulus clouds like those seen below. But when we get a huge weather system of rising wet air a number of things can develop and one of the most difficult of these is the formation of a cumulo-stratus layer with embedded towering cumulus above. Systems like this are not visible from the ground and the combined effects of multiple cells can produce some difficult conditions.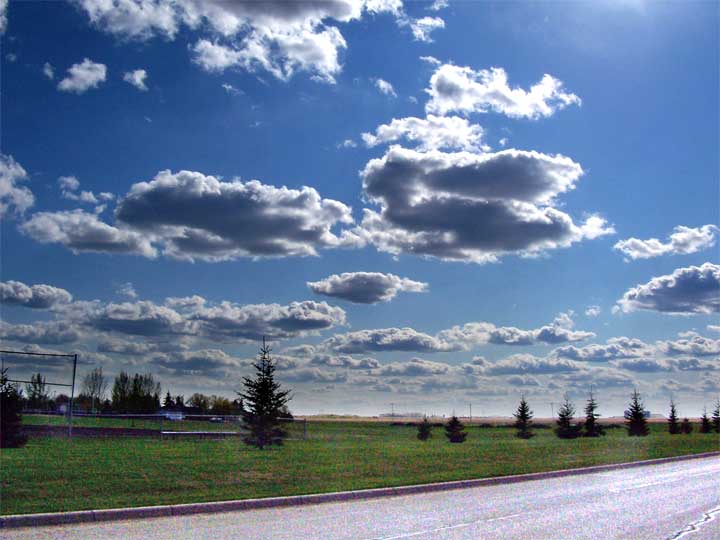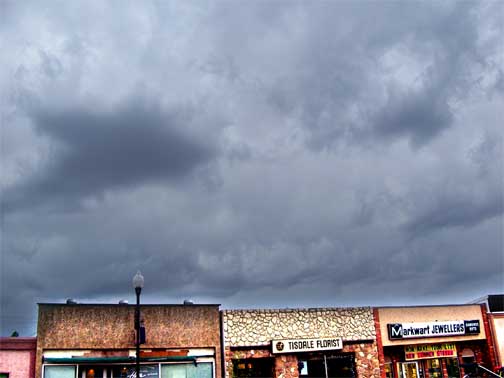 That's where the cumulo-fractus clouds come in handy. These small fragments of clouds form beneath the stratus layer and are a clear indication of rain approaching. When you spot a few of them you can surmise a shower is approaching but when you see a lot of them and they are particularily diffuse you can expect serious storms to accompany the showers and if the temperatures are in the mid twenties you can assume that the towering CBs above will be powerful and there is always the chance of hail and sometimes tornados.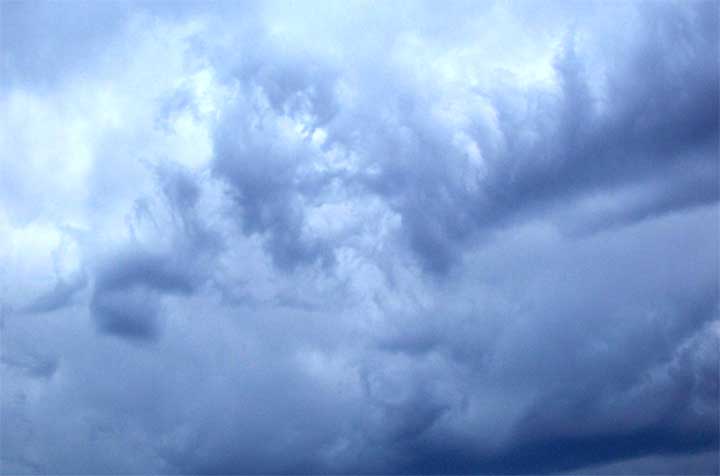 ---
Return to Ensign
This page is a story posted on Ensign, a daily web site offering a variety of material from scenic images, political commentary, information and news. This publication is the work of Faster Than Light Communications . If you would like to comment on this story or you wish to contact the editor of these sites please send us email.
Editor : Timothy W. Shire
Faster Than Light Communication
Box 1776, Tisdale, Saskatchewan, Canada, S0E 1T0
306 873 2004