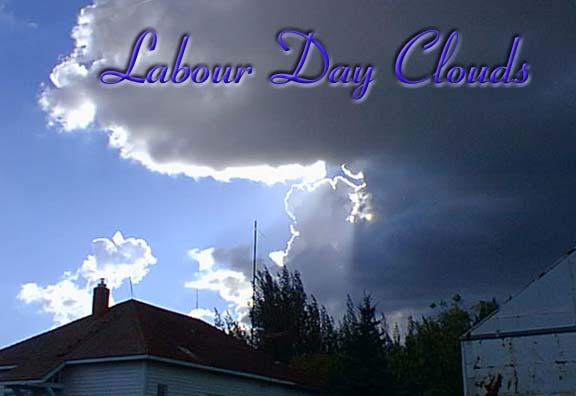 FTLComm - St. Isidore De Bellevue - September 12, 1999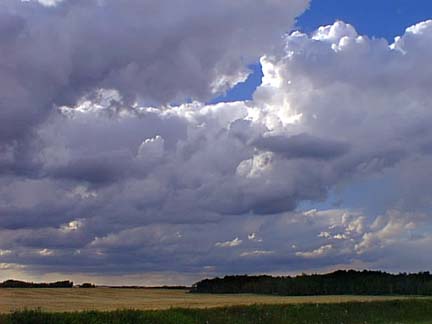 With us unable to publish Monday due to our server problem it was a good time to drive out into the countryside and see some things. As the afternoon wore on the sky began to thicken with these marvellous cumulus formations. The first picture (above) was taken right across the street from Ecole St. Isidore De Bellevue and in the foreground you can see an old one room school which is quite a contrast from the modern school in use today.

The pictures on the right and below were taken beyond St. Isidore De Bellevue near St. Louis. Both show the progress of harvest and the great atmospheric structures. The one below has a trace of virga at centre.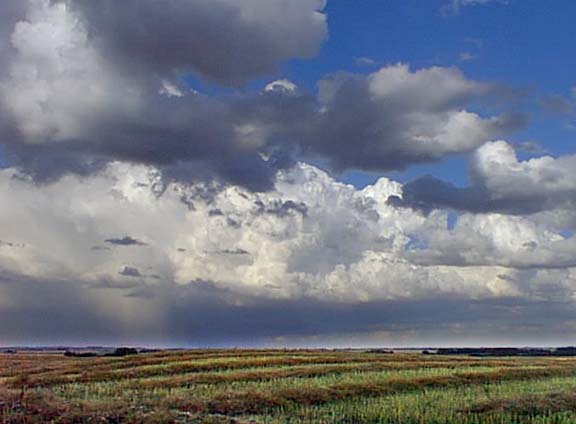 Between Batoche and St. Isidore De Bellevue the country rises away from the river as this scene demonstrates below and the next picture looks down the hillside toward the little community that is only twenty-five minutes South of Prince Albert.