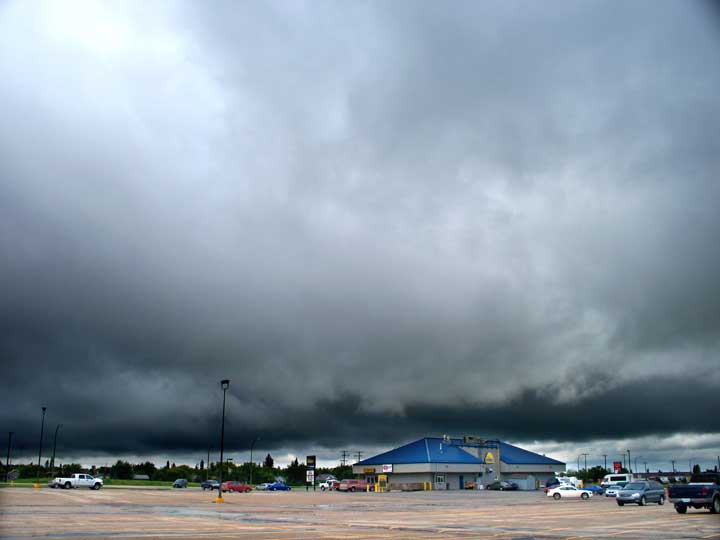 This afternoon at 5:00 looked across the Tisdale Mall parking lot at the rain clouds streaming by.
Does Noah have a cell?
---
FTLComm - Tisdale - Wednesday, August 19, 2009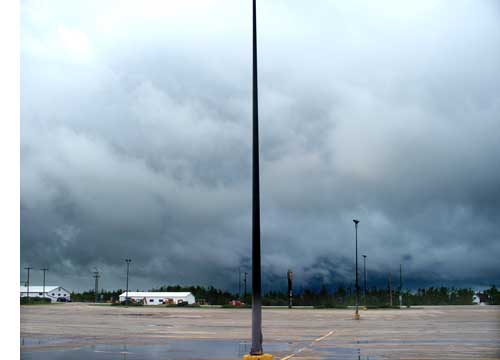 With the weekend's rain followed by yesterday and today one wonders "How long can you tread water?" It has been a miserable cool summer with Albertans complaining of drought and Manitobans still pumping out their basements from spring flooding. Now I wonder if its to late to get in touch with Noah for some advice and information about what's a cubit.
Yesterday we just had some light showers but through the night it got right into a steady series of periods of light to moderate rain with periods of mist. Can't complain about Monday it was the only day in the last five that was even close to looking like a summer day.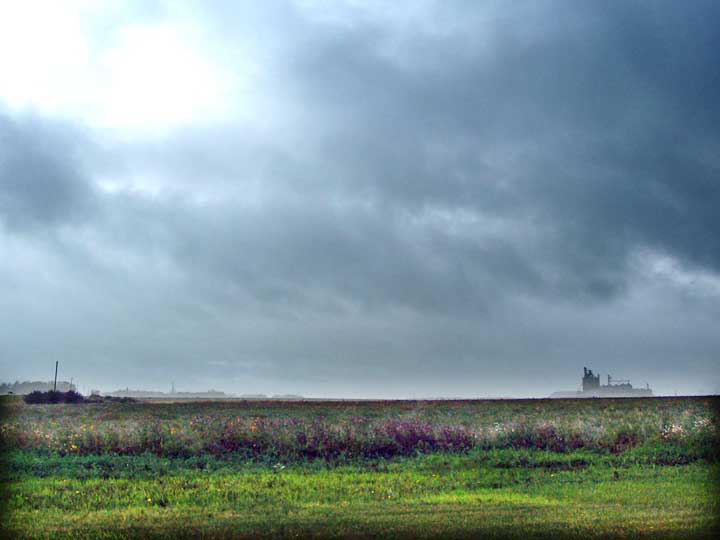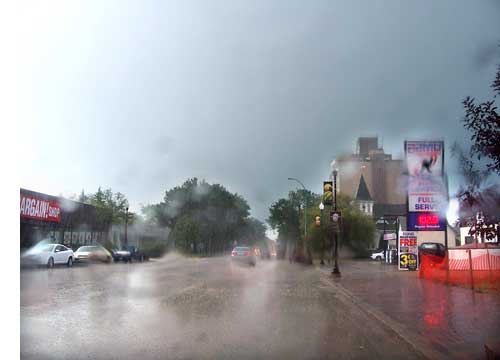 At 5:08 a sheet of rain was sweeping across the prairie west of town engulfing Parrish and Heimbecker then getting me wet as I took this image. It was more than ten minutes later at 5:20 when I pulled over on main street to get this shot between whiper sweeps through the windshield.
There was about 2.5 inches on Saturday and Sunday but we haven't ventured out to the back yard to see what we got yesterday and today. Around supper time it did not look like it was going to rain any more then in a few minutes it did.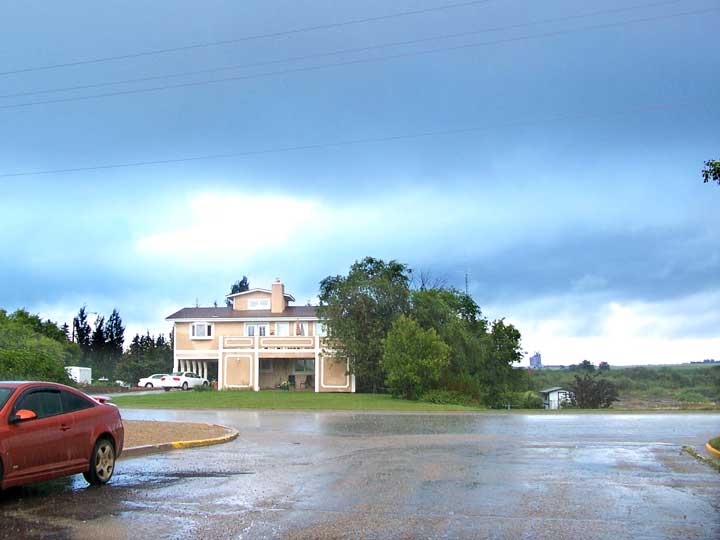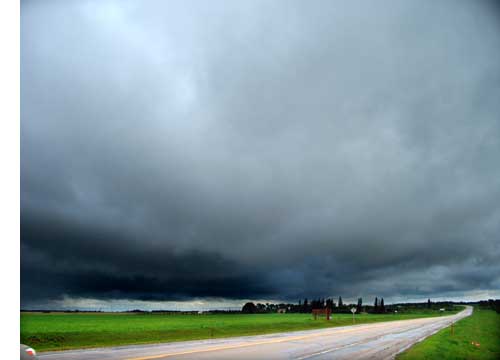 Above we are looking past Al Jelicoe's house toward Harvest Valley during a brief lull, well that's what I thought until I got soaked when I opened the window to get this shot.
The picture on the right and below were both taken at 5:27 first looking North and below, looking East. Thouugh Environment Canada is promising some weekend warmth harvest is a long way off and there will be plenty of time for this to dry up provided we don't get even more. The biggest effect is the gloom that takes us all down a notch.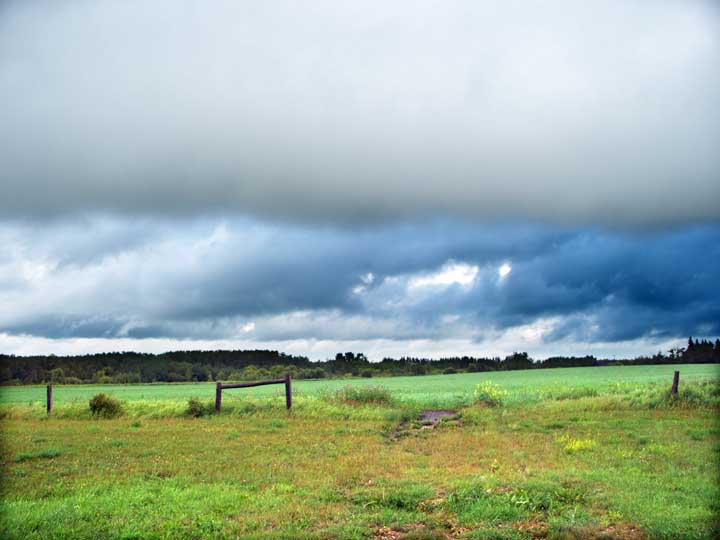 ---
Return to Ensign
This page is a story posted on Ensign, a daily web site offering a variety of material from scenic images, political commentary, information and news. This publication is the work of Faster Than Light Communications . If you would like to comment on this story or you wish to contact the editor of these sites please send us email.
Editor : Timothy W. Shire
Faster Than Light Communication
Box 1776, Tisdale, Saskatchewan, Canada, S0E 1T0
306 873 2004