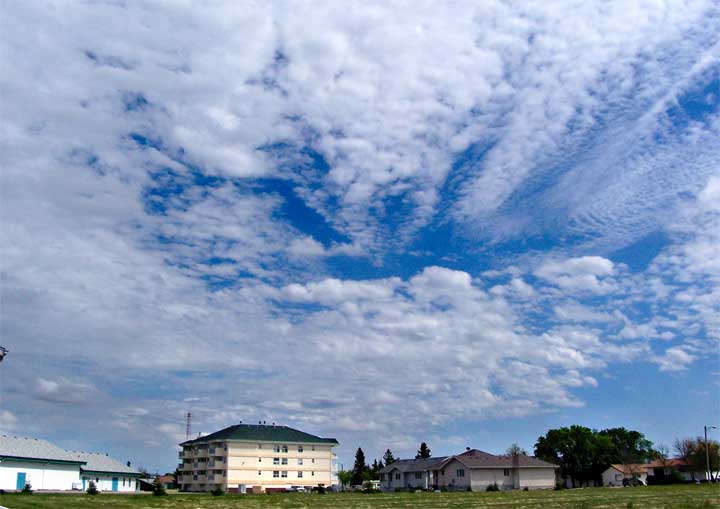 Unsettled sky
FTLComm - Tisdale - Monday, June 11, 2007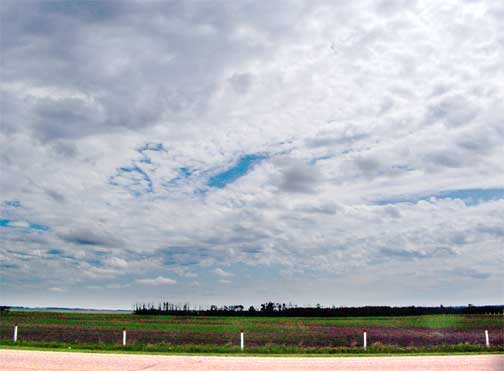 Today Saskatchewan has a wide band of intense thundershower activity and relatively high temperatures across the southern portion of the province. We here in Tisdale are just beyond the area covered with storm warnings and weather advisories though later we might see these confused clouds organise themselves a bit into true thermals. Essentially we are in the mixing zone with colder temperatures to the north of us and hot temperatres south.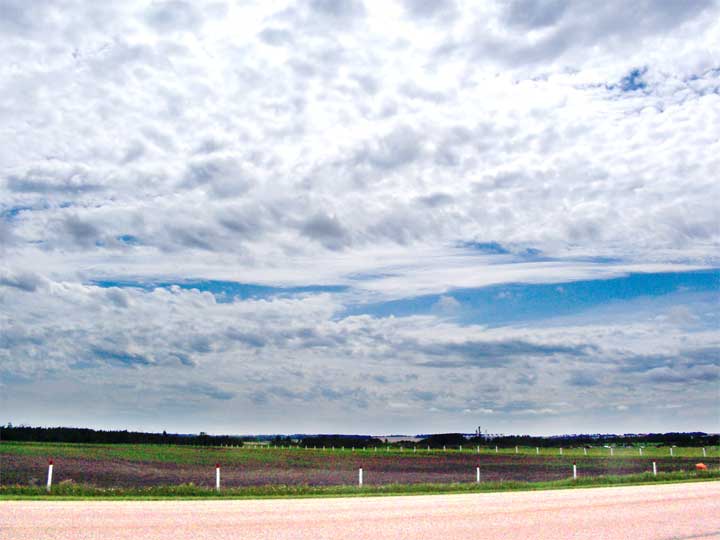 These pictures were taken this afternoon between 2:15 and 2:45 and show three distinct layers of cloud activity and some indication of pretty turbulent conditions aloft.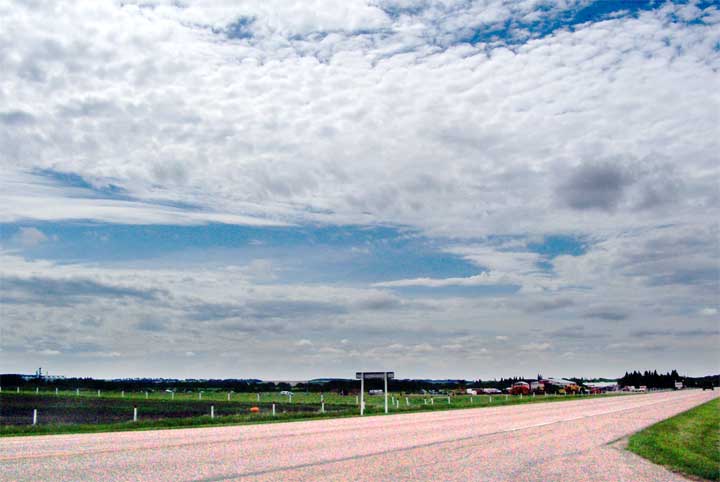 ---
Return to Ensign
This page is a story posted on Ensign, a daily web site offering a variety of material from scenic images, political commentary, information and news. This publication is the work of Faster Than Light Communications . If you would like to comment on this story or you wish to contact the editor of these sites please send us email.
Editor : Timothy W. Shire
Faster Than Light Communication
Box 1776, Tisdale, Saskatchewan, Canada, S0E 1T0
306 873 2004