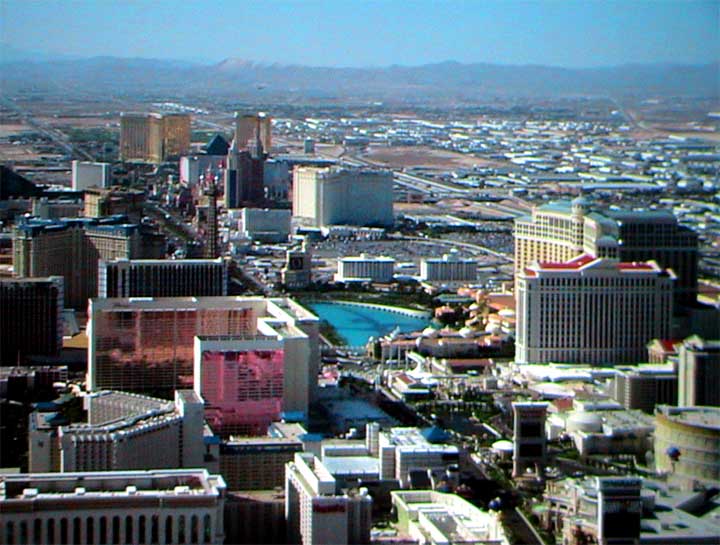 Winning in Vegas
FTLComm - Las Vegas - Monday, April 25, 2005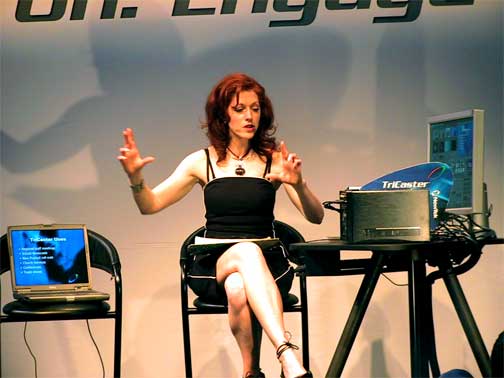 A trip to Las Vegas Nevada is synonymous with gambling and when I told folks I was going down there for a week I made sure I told them I was going to a conference and they all smiled knowingly. Now I am from a background where gambling is not considered a virtue so this story is something of an explanation and a confession.

I went with video editor and an animator to the National Association of Broadcasters convention (NAB). We attended Apple's presentation on "Tiger" and spent the days working our way through miles of exhibits with about 140,000 other people many like us. (There will be other stories later in the week on the conference)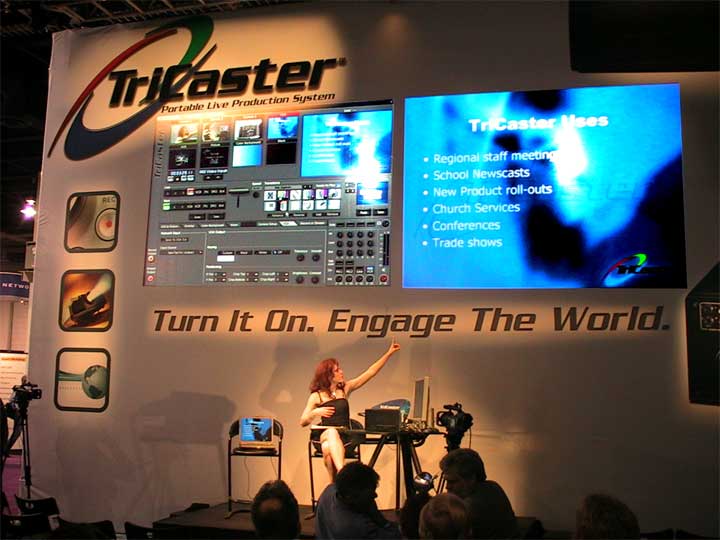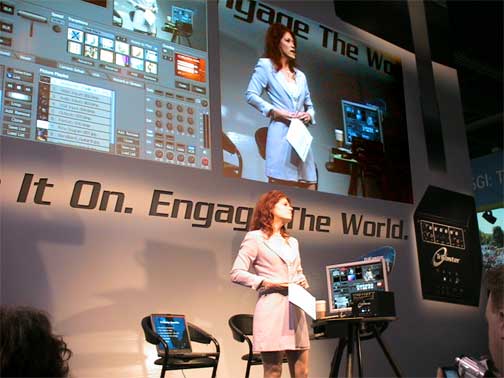 Kiki Stockhammer definitely caught my eye. On our second day the animator and I were captivated by her presentation of a simple complete solution in a box that pretty much does the work of a modest television studio handling three cameras, video sources, text and mixing everything with transitions and considerable flare. The following day we brought the editor along and sat through the presentation once more, actually twice more. NewTek's TriCaster looked really interesting and was an impressive mix of built in software and functional hardware.

The company was giving one away each day of the conference. At the end of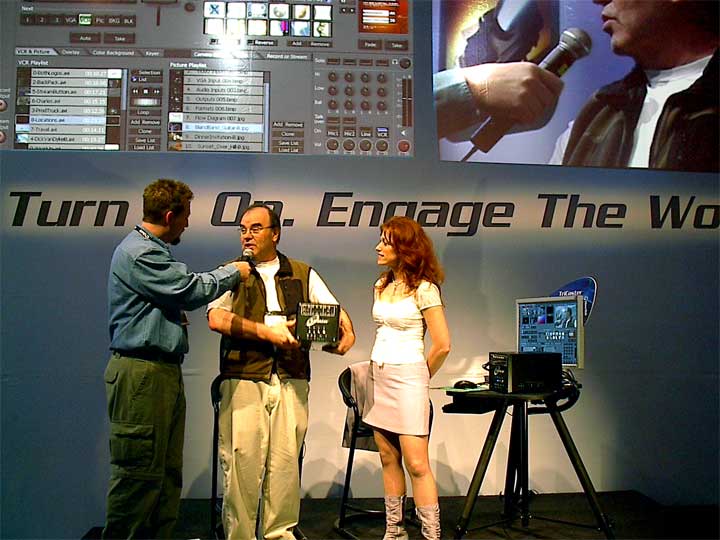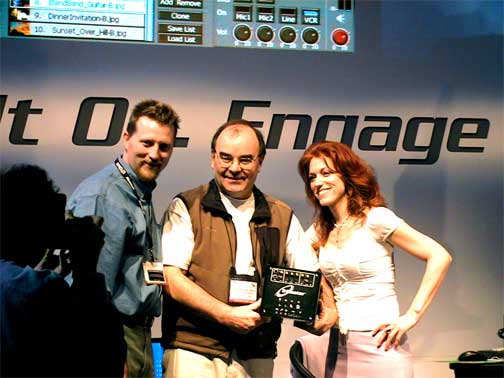 Tuesday as we took our blistered feet from the monstrous conference centre I was declared a winner.

I am known for always having to much to say but I was short of words when the presentation was made. So without plugging a slot machine or sitting in a smoke filled casino I came away from Las Vegas a winner.

You will definitely see more of this product on this web site when it is shipped to me and we get a chance to see how we can make use of this tool that can combine video, text and computer presentations on a screen and even stream it onto the Internet.
Return to Ensign - Return to Saskatchewan News
This page is a story posted on Ensign and/or Saskatchewan News, both of which are daily web sites offering a variety of material from scenic images, political commentary, information and news. These publications are the work of Faster Than Light Communications . If you would like to comment on this story or you wish to contact the editor of these sites please send use-mail.
Editor : Timothy W. Shire
Faster Than Light Communication
Box 1776, Tisdale, Saskatchewan, Canada, S0E 1T0
306 873 2004