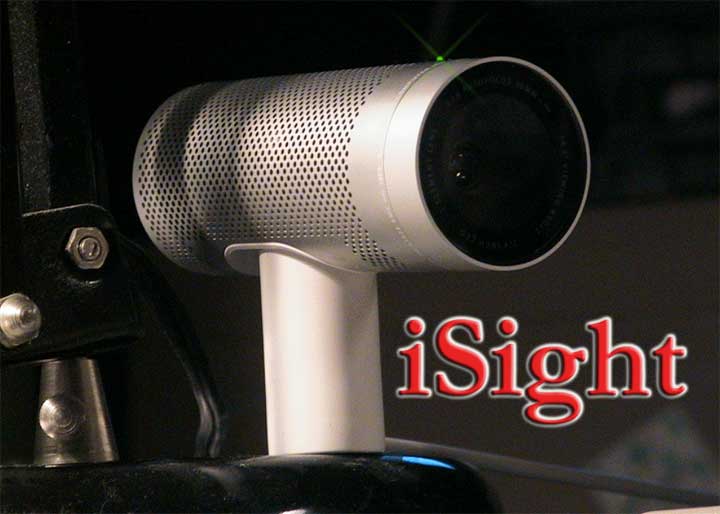 In your face
FTLComm - Tisdale - Wednesday, December 15, 2004

The use of various software applications to conduct oral and text discussion over the Internet from one location to another has been around for a very long time as has video conferencing, but up until this fall, it was really just a novelty. Now, it is fair to say, that communications over the Internet is functional and practical. Several software and technical advancements have made it possible for the replacement of the telephone by your computer. AOL had been working on their Instant Messenger for some time and if you use Netscape, you have seen it loading and being available even when you didn't want it. Apple Computers bought and participated in the development of this software and this summer when people began installing Panther (Mac OS 10.3) they discovered that their Macintosh computers were now ready to do iChat.

The second development was the common use of FireWire. This method of transferring data has been around since 1996 but most of us have only used it to connect hard drives and digital video cameras. With FireWire the connection is suitable for the rapid transfer of video and though we had serial and USB web cameras they were just not up to the task, whereas the FireWire camera is. Apple developed the iSight camera last year and it went on the market as one of the most expensive web video conferencing cameras available. The image at the top of the page distorts its size as it really is smaller than the core of a toilet paper roll and I have mine sitting on a magnetic stand and sitting on a lamp.

The usability of the iSight camera is that it is integrated into the Mac OS and the iChat application so that it comes on automatically when it is to be used.

This fall when the New York Times did an article on voice over IP telephone applications I checked out the software they were talking about and it was just not up to the simplicity of use of the iChat/AOL software. PC Windows users can use AOL but to do sound they have to have a video system on one end of the other as they coupled the audio with the video in the way the software was constructed.

I have found that it works just fine from my Mac to a PC Laptop. However, video conferencing is nice it is not a necessity as both audio chatting and text chatting are both outstandingly useful. Since most of my long distance telephone calls are to family I saw my October long distance phone bill fall from its usual $50 a month to $8. The chat program keeps you in touch and readily accessible and we have discovered that it works just as well over dial up as it does over high speed Internet service.

The third factor that really has made this process come of age has been the advancement of QuickTime. The most recent update to this background software allows you to receive and send MPEG-4 video which has excellent quality and handles the bandwidth well.

Should you want to get involved in teleconferencing using video be sure to equip yourself with a FireWire camera and in many PCs that means added an inexpensive FireWire card. This story explains the power of this means of communication.

A Winnipeg multimedia company with a flock of employees and various customers with a weird assortment of projects from feature films to television specials and series had one of its most important employees decide she had to go with her spouse to Saskatoon. The company fitted her out with an inexpensive Macintosh laptop, an iBook, equipped with an iSight camera. Her role in the office in Winnipeg was to keep everyone busy, scheduling the editors, the assets and the customers to make the work flow along. Amazingly she now does the same work she did in the office from her home office in Saskatoon.
---
Return to Ensign - Return to Saskatchewan News
This page is a story posted on Ensign and/or Saskatchewan News, both of which are daily web sites offering a variety of material from scenic images, political commentary, information and news. These publications are the work of Faster Than Light Communications . If you would like to comment on this story or you wish to contact the editor of these sites please send us e-mail.
Editor : Timothy W. Shire
Faster Than Light Communication
Box 1776, Tisdale, Saskatchewan, Canada, S0E 1T0
306 873 2004