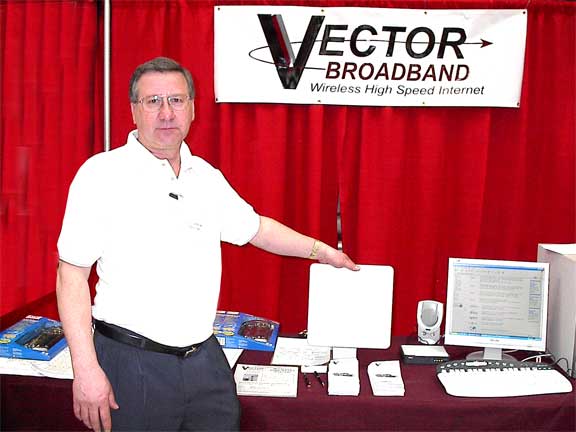 Vector Wireless
FTLComm - Tisdale - Friday, April 9, 2005

Image first promised wireless Internet in Saskatchewan then SaskTel offered some hope, the direct TV dish companies were close at least once but all of those efforts to provide high speed Internet access to rural Saskatchewan have turned out to be empty promises. But now the real thing is available.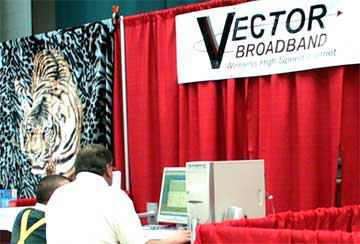 Fred Fedosoff who has been a pioneer in this part of Saskatchewan with computer technology has an operational system that covers the areas shown in the map at the bottom of the page. Now from Crooked River to west of Beatty any farm or business can enjoy high quality high speed access with the same speed both up and down which truly widens the use of computer technology and modern forms of communication. With a Vector connection using voice communication (voice over IP) is a reality and with a Vector account comes four e-mail addresses.

The whole system and all of the details you need to know can be found on Fred's web site. You can check out the cost of the hardware involved and the service costs which are only slightly above high speed access that can be obtained in Saskatchewan towns and cities.

I asked SaskTel about their rumoured move into the wireless world and their representative told me enthusiastically that this fall it will be available. (Wait for it!) Where do you suppose SaskTel will be installing this service, why in the cities of course. Regina, Saskatoon and Prince Albert.

Fred reported that there a few other individual operations that will be providing a similar service like his in various other parts of Saskatchewan but for now his system is up and running and running well. Parkland Terminal has been using the service for some time and absolutely thrilled with the performance. The demonstration at the Rambler trade show clearly showed the system working under normal conditions and you can truly once and for all say good-bye to dail-up service.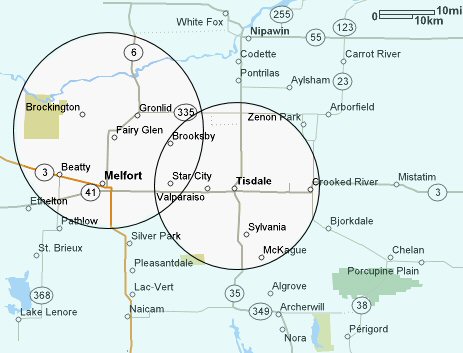 Return to Ensign - Return to Saskatchewan News
This page is a story posted on Ensign and/or Saskatchewan News, both of which are daily web sites offering a variety of material from scenic images, political commentary, information and news. These publications are the work of Faster Than Light Communications . If you would like to comment on this story or you wish to contact the editor of these sites please send use-mail.
Editor : Timothy W. Shire
Faster Than Light Communication
Box 1776, Tisdale, Saskatchewan, Canada, S0E 1T0
306 873 2004