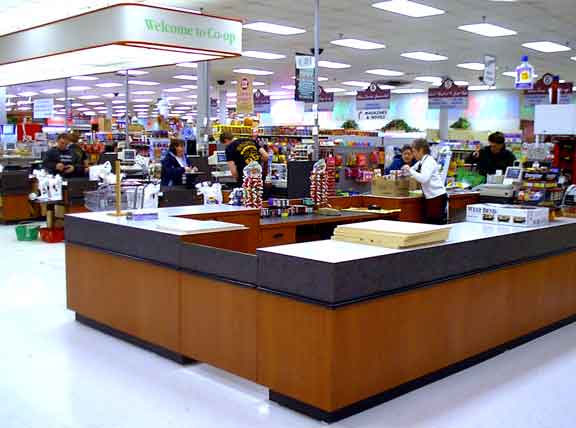 Beeland Accommodation Desk
FTLComm - Tisdale - Monday, January 27, 2003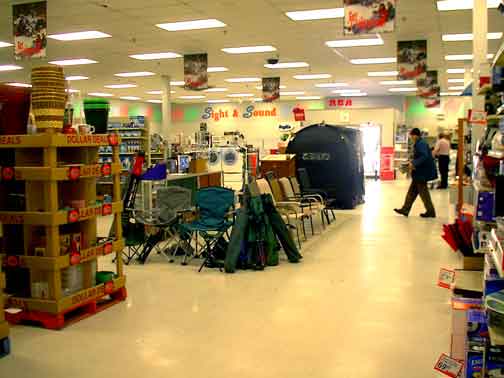 Over the past few months we have all been noticing gradual changes to the Beeland Co-op. The soft drinks went across from the tills, then they were joined by the chips and cookies. The magazine moved over to join them with a pile of tomato juice, and coffee.

Today the space creating is starting to make sense. The store has reduced its number of check out stations by two as they removed one island from the set of tills and the island with its check-out till for hardware and sporting goods was eliminated entirely.

Over where the magazines used to be is the "Accommodation desk" or "service desk".

The former location of the cookies is now a complete row of glass door freezers the width of the store.

The missing front till had once occupied this space (below).

One of the things you have to realise is that nothing stays the same. Tisdale's Beeland Co-op had a pretty well complete facelift a couple of years ago and since then the produce area has been upgraded. The Pharmacy was added then removed and just last spring the elimination of the furniture department and the expansion of the sporting goods area.

Appliances and home electronics are still a part of the store but the market place changes and so must the retail outlets. One furniture store owner said in and interview today that he regretted the elimination of the Co-op's furniture department. He explained that retail outlets in the town have to think of the whole shopping marketplace for the consumer. Martin's, Family furniture and Vachons serve the market but the consumer is going to always be seeking competitive choices and one less choice is a drop of 25% in selection.

It will be interesting to see the continuing evolution with in the Beeland Mall and if other outlets will themselves engage in the onward and upward trek toward efficiency and improving the marketplace.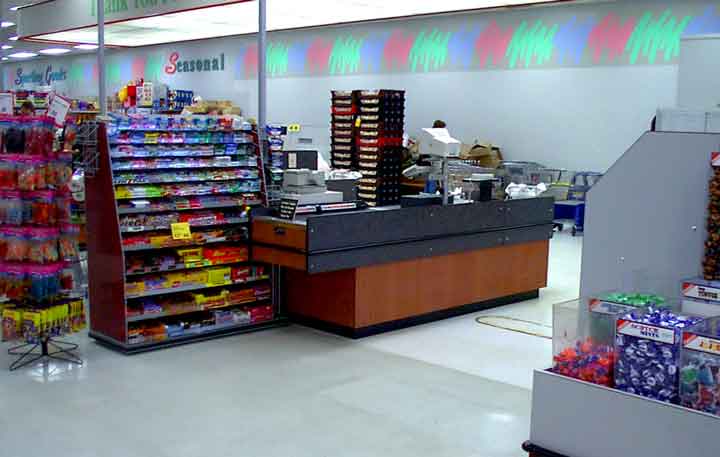 ---
Return to Ensign - Return to Saskatchewan News
This page is a story posted on Ensign and/or Saskatchewan News, both of which are daily web sites offering a variety of material from scenic images, political commentary, information and news. These publications are the work of Faster Than Light Communications . If you would like to comment on this story or you wish to contact the editor of these sites please send us email.
Editor : Timothy W. Shire
Faster Than Light Communication
Box 1776, Tisdale, Saskatchewan, Canada, S0E 1T0
306 873 2004