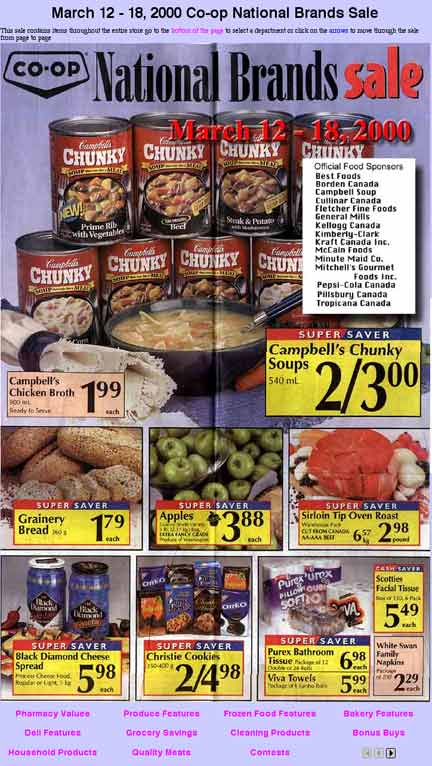 Beeland Co-op Goes Online
FTLComm - Tisdale
March 11, 2000

The Beeland Co-op in Tisdale and Arborfield have had their website up for some time but this week they have taken their online presence one giant leap forward as their weekly sale sheet is now online.
Each week the Co-ops, super Store, Extra Foods, Safeway and other retailers publish elaborate sales print material that arrives in your home as inserts in advertising versions of newspapers or in some cases these materials are delivered directly to your home. When these publications come out on Monday or Tuesday the post office waste baskets overflow with the material being taken directly from the mail box and discarded without ever reaching the home.
Despite this retails still need to get their advertising into the hands of consumers and for frugal shoppers judicial reading of these advertising sales pages can save them money as well as help them plan their weekly shopping.
Up until now this has been a matter of rustling through the papers but now for the first time you can sit down at your computer go online and check out the Co-op Sale. To have a look at it just click on the picture on this page or go to Beeland Co-op's web site and click on this week's specials. If you are visiting the web site you can go to the specific store departments and on each page click on the specials for this week from that department.