It was a major set back for Beeland Co-op when both pharmacists decided to move to a new pharmacy in Melfort and for most of the summer the loyal Beeland customers have had to go elsewhere for their perscriptions. Part of the problem is the widespread short of pharmacists across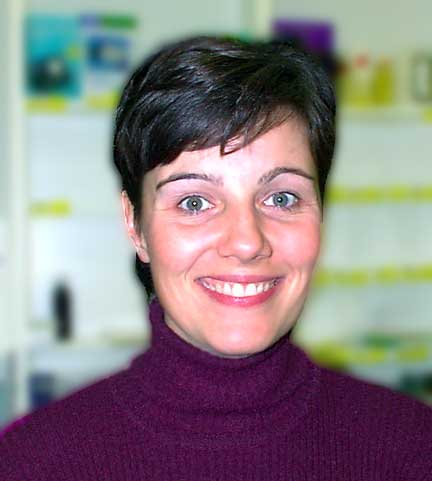 the country as Zellers was also looking for an additional part time pharmasist.

But the Beeland Co-op is smiles all around as Terri Bromm is on the job. Terri and her husband grew up in Tisdale and were living in Lacombe. This openning at Beeland gave them a chance to come back home. Terri's husband is working at the Cargill terminal and they are hoping to build a new home here in Tisdale.

So once again there is a smiling friendly face behind the counter at Beeland's pharmacy.

Studies of demographics in Saskatchewan have been showing that few young people who grow up in rural Saskatchewan return to work in their home communities after graduation. This trend has been widely studied and reported. However, it not the case in Tisdale.

We have noticed in our five years in the community that a very large number of people finish high school here and go off for training and education then return while many leave high school and find employment here or nearby and continue to live in their home town. Having lived in Tisdale for five years we are pretty certain we know why Tisdale is bucking the trend found in other communities. Tisdale is better, it is a better place to live, it offers its citizens a comfortable and friendly place to live and raise a family, it is just simply better.