-----REDEYE Tournament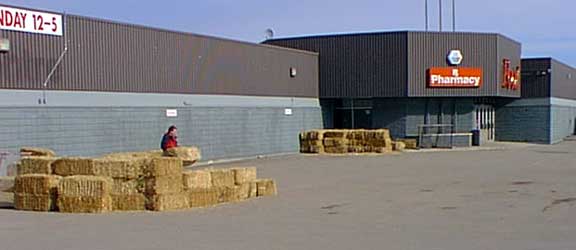 FTLComm - Tisdale - April 15, 2000
At nine this morning the grocery manager of Beeland Co-op was out getting a little exercise on the parking lot as he was setting up the play area for the annual Red Eye Street Hockey Tournament. Each spring this tournament attracks hockey lovers of all ages who work their way through a series of games.

The weather is certainly cooperating as we have a had a pretty chilly week with snow several days but this morning is just outstanding. With the temperature hovering around the freezing mark it is perfect for road hockey.

Below is how main street looked this morning at 7:30, completely deserted with this morning's bright sunlight filling up the gloom of the past week.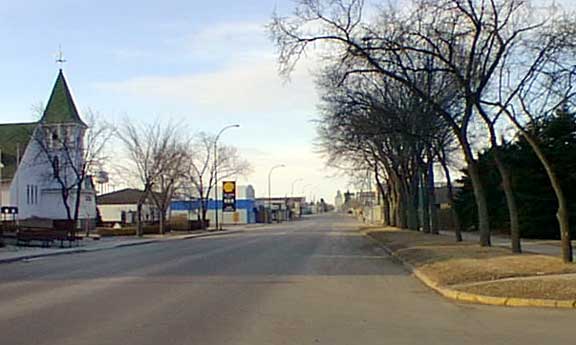 Click "Here" to go to Ensign Front page
Ensign, North Central Internet News, published daily by Faster Than Light Communications, FTLComm