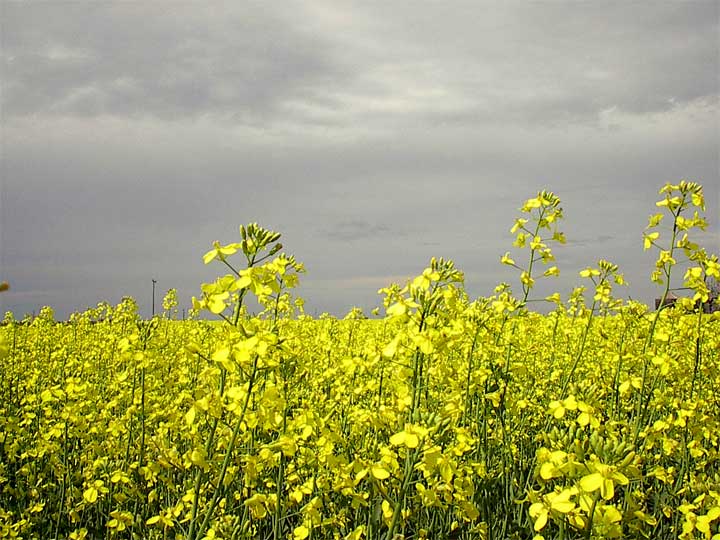 John Deere Fields
FTLComm - Tisdale - Monday, July 19, 2004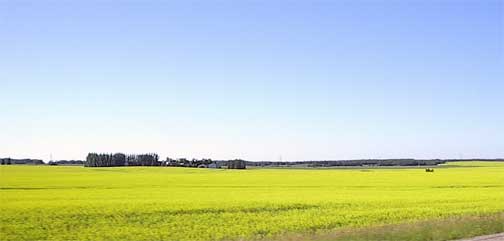 An hours drive east of Tisdale and the fields are laying in water and the hopes for a good crop this year drenched. But from Tisdale to Saskatoon it is quite a different story. There has been enough rain and now at last there is enough heat to produce a good crop. Every where you look for as far as your eyes can gather light there are brilliant yellow fields. Canola, the Cinderella crop is looking very good. The clear sky pictures were taken yesterday west of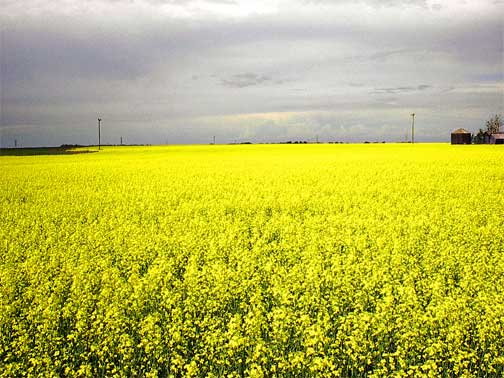 Melfort and the close up images with the threatening sky were taken on the north side of Tisdale this afternoon around 4:30.

Depending upon when these crops were seeded they vary somewhat in height but their uniformity is awe inspiring. At more than $9.00 a bucket full there is a lot of money in these fields. Corn and other oil seed crops are not looking that good this year south of the still closed for beef border and that will give positive encouragement for the value of all oil seeds.

Besides the large amount of acreage in Canola there seems to be a nice amount of peas that are looking very good as well.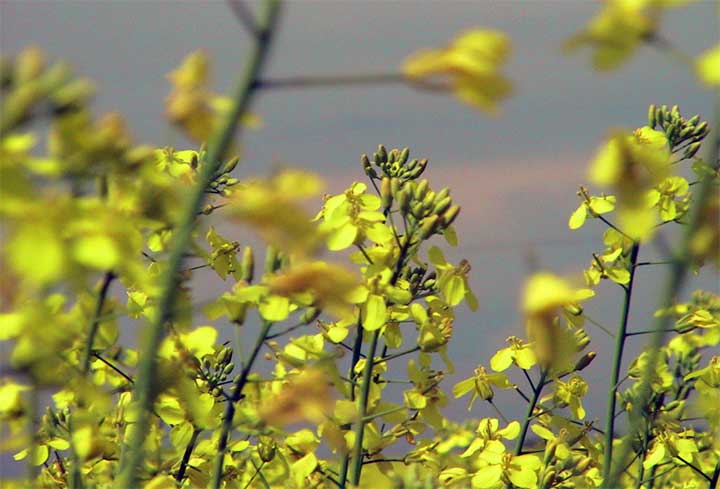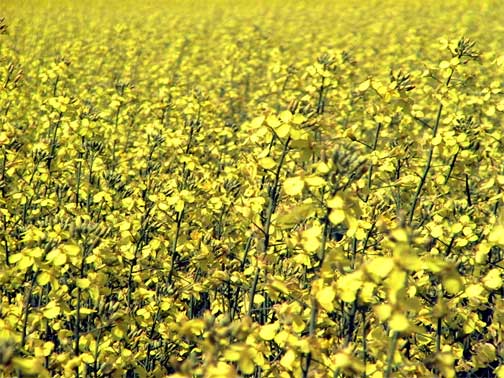 The wheat crops and hay are doing fine but we only saw a few flax crops between here and Saskatoon yesterday.

Between Tisdale and Star City we noticed that the barley crops are tall and already pretty heavy, so much so that we saw several fields with lodging problems. (Lodging is a condition where a thick crop topples over in the wind knocking itself down)

The long cold early summer gave farmers sufficient time to put the chemicals to the weeds and most crops look remarkably clean.

Though these pictures show the lush growth in this canola crop the sweet smell of all those flowers was pretty impressive.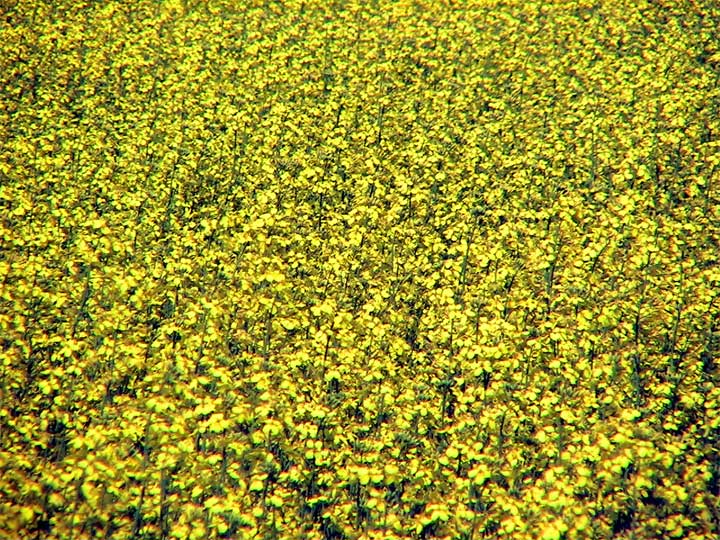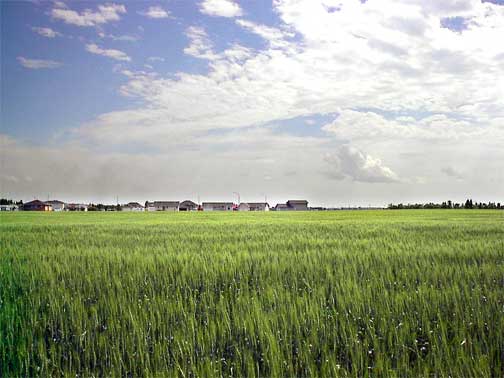 Farmers are looking pretty positive on things this summer in the Tisdale/Melfort area and the bin suppliers are working flat out to meet the orders for additional storage. This seems always to be a good indicator of how the agribusiness guys are thinking about their anticipated crop.

Few bug are around but the many showers and damp soil conditions with hot afternoons is threatening the barley quality and the spray plane here in Tisdale has been flying sorties the last few days applying fungicide to barley crops.

Weekes folks had two bumper crops in a row so if yields are down from the rain this summer they are going to survive.
Return to Ensign - Return to Saskatchewan News
This page is a story posted on Ensign and/or Saskatchewan News, both of which are daily web sites offering a variety of material from scenic images, political commentary, information and news. These publications are the work of Faster Than Light Communications . If you would like to comment on this story or you wish to contact the editor of these sites please send us e-mail.
Editor : Timothy W. Shire
Faster Than Light Communication
Box 1776, Tisdale, Saskatchewan, Canada, S0E 1T0
306 873 2004