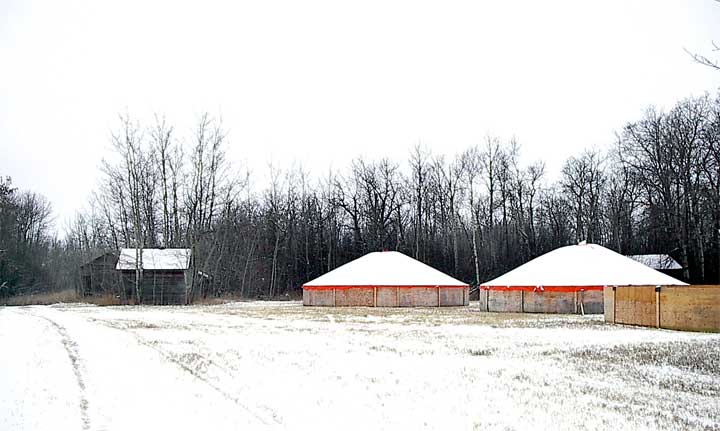 Next year
FTLComm - Tisdale - Thursday, December 2, 2004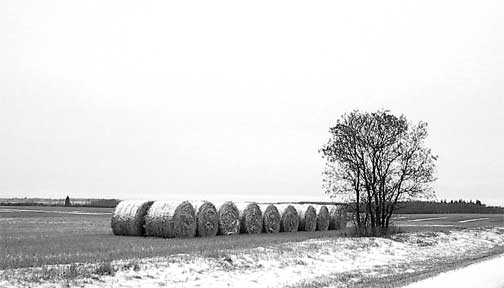 As I teased a Zenon Park farmer about the practicality of he and his family's little indulgence, their convertible, we began discussing what was the result of the difficult crop year that for many, simply didn't end because they did not get off, or bother to harvest, the worthless crop.

Like so many, he had harvested a large crop of almost completely worthless feed wheat. All of it came off wet so that even now his grain dryer was churning away drying grain that is worth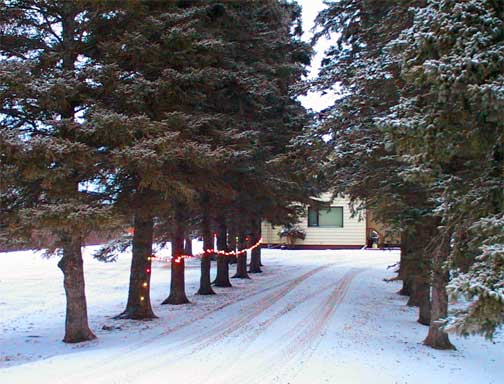 less than 50¢ a bushel. I mentioned that I had heard that there may be some re-grading of feed wheat to #3 in the spring and he thought that though that would be nice, but it really wouldn't help much.

He had harvested a really large Canola crop yielding big numbers but it graded #2 and is really worth about $5.00. But what really hurt was that this large crop is relatively dirty so that with cleaning his high yield melts downward from 75 bushel to the acre, to less than 20. All in all, it is a bleak income for this year.

I jokingly remarked that I was glad that they did not have cattle to go with this combination of bad luck and he smiled wryly and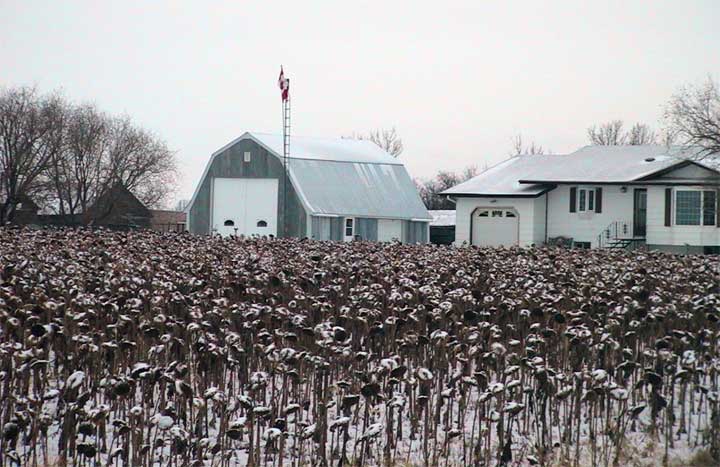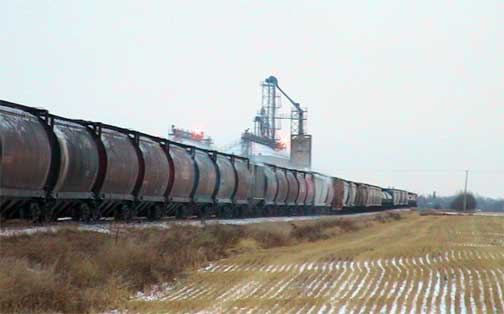 said "oh we do."

As I drove east of Tisdale this morning I was thinking of this conversation from yesterday and one of the first pictures i took was of a field of unharvested flax. (not shown) I then passed a farm yard with some Christmas lights and then came upon this field of unharvested sunflower seeds. My guess is that the early frost destroyed this field and the farmer just decided to save money and would work them in when he seeded next spring.

I'm glad the Zenon Park farmer has a convertible, he can go out and warm it up and think about warm summer days next year when the new crop is in the ground and maybe, just maybe, as he said to me as we parted yesterday, "Next year."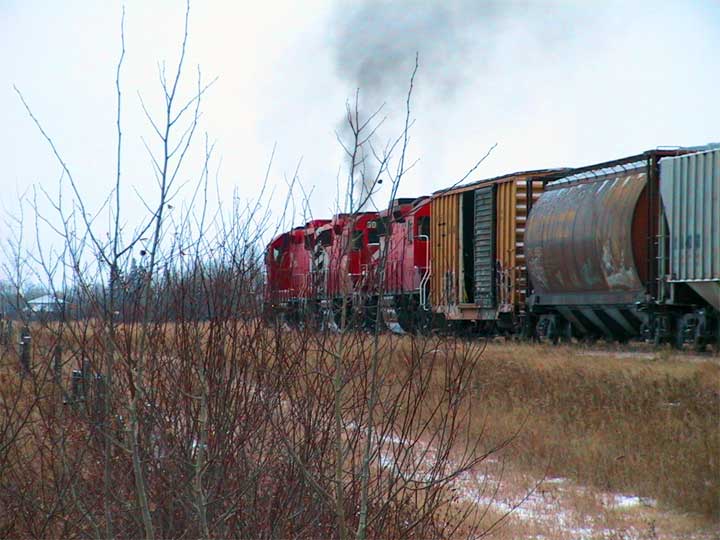 Return to Ensign - Return to Saskatchewan News
This page is a story posted on Ensign and/or Saskatchewan News, both of which are daily web sites offering a variety of material from scenic images, political commentary, information and news. These publications are the work of Faster Than Light Communications . If you would like to comment on this story or you wish to contact the editor of these sites please send us e-mail.
Editor : Timothy W. Shire
Faster Than Light Communication
Box 1776, Tisdale, Saskatchewan, Canada, S0E 1T0
306 873 2004