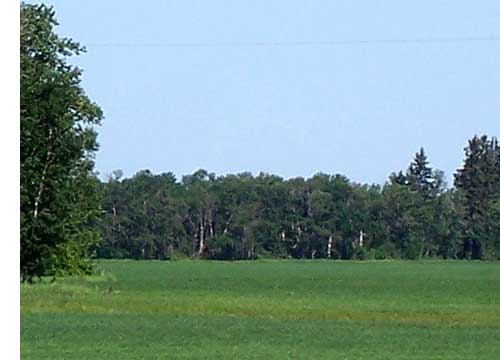 for good market value and the smaller miscellaneous items in some cases went for twice their value. He said they had way to many boats but they also sold well as there was no shortage of people looking for bargains and good value for their money.
Clearly a successful auction sale is very telling as it rates the mood of the people who attended the sale and for the most part that was agricultural people. Their optimism propelled the sale and bodes well for their expectations for this year.
The picture of the ditch below is really important as well. The chilly weather has really been hard on the growth of fodder. In this picture you can see the lush growth in this roadside ditch beside the Schapansky Auction yard. This means hay and much better pasture conditions for the cattle operations.