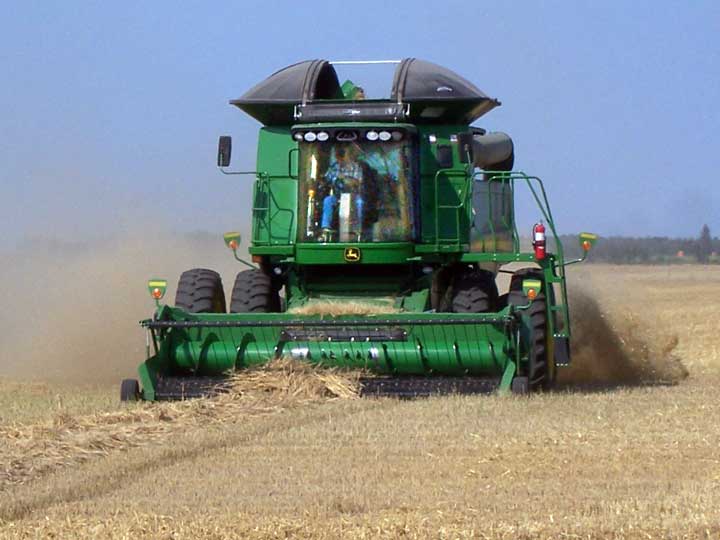 Harvest underway
---
FTLComm - Tisdale - Tuesday, September 1, 2009 Images by Judy Shire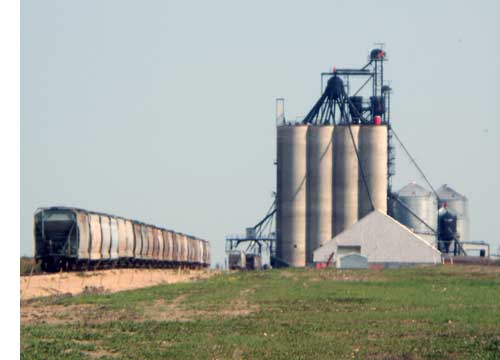 For the third straight day it has been warm and calm, even staying warm at night so it was a safe bet to say that the harvest has begun in ernest.

We headed out west of town and immediately came across (below) a Canola field swathed with Parrish and Heimbecker in the background. They have joined the other terminals as this new terminal is fully operational. Before we left town we also noticed that Beeland Co-op's yard full of grain tanks is not so full anymore with more than half delivered.

All along our route we came across swathers either working or parked while their operators were at lunch. It seems most of the swathing is concentrating on the Canola fields with the barley being left to be straight combined. We were headed out to a pea crop I had seen last Thursday but it has already been cleaned up.
We noticed that the wheat crops still have a lot of green in them and saw none of them laid down. This barley crop (right) was in the process of being swathed last Thursday when I was out this way and today it is being combined.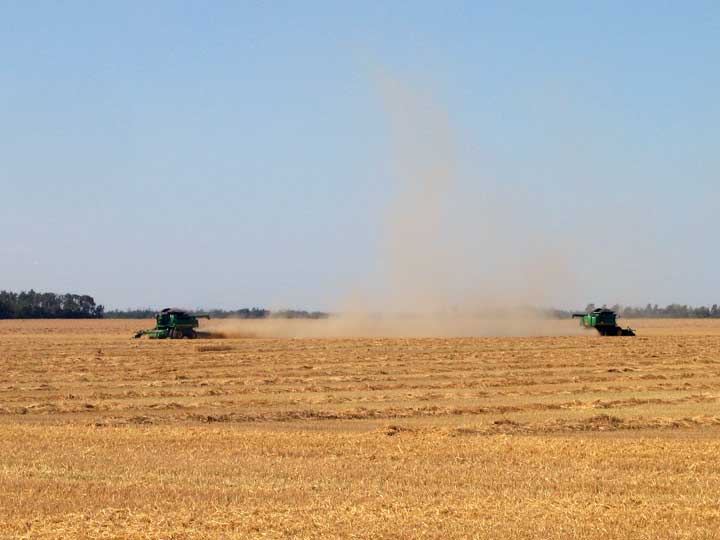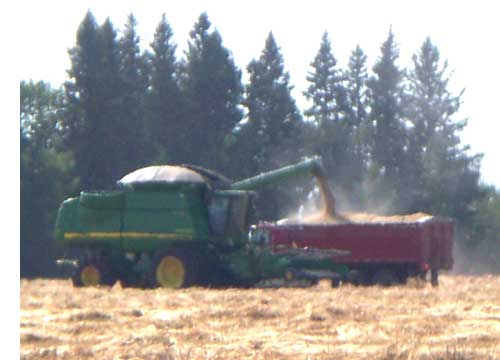 That dust in the air shows that weather conditions are perfect for harvesting with almost no dew at night meaning that the maturing of the crop will be accelerated.
We did see one beautiful crop of Canola in full blossom much as we would, in a normal year see such a crop in June.
The warm weather is expected to continue into the weekend and those combines still parked in the yards are going to be out in the fields directly.
We even saw one field being harrowed preparing for seeding.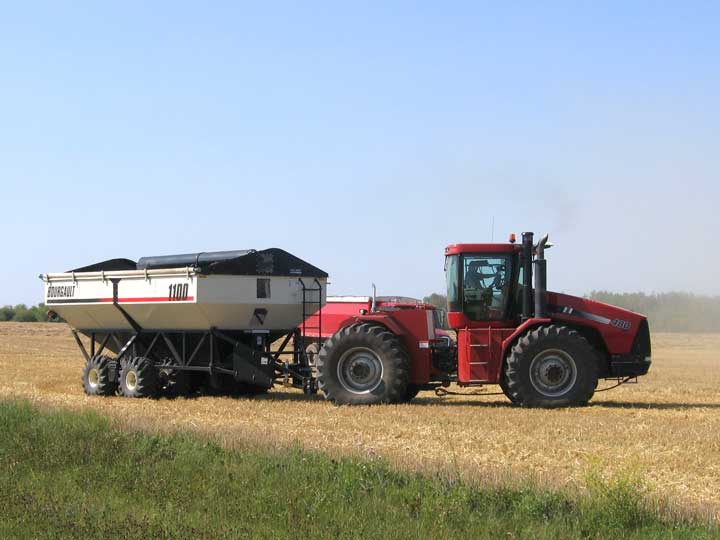 This two combine operation had two tandem dump trucks hauling the grain away and this tractor with a massive eleven hundred bushel grain tank. These tractor grain tank systems are often essential in wet years but this year so far the trucks have no problem driving right out to the working combines.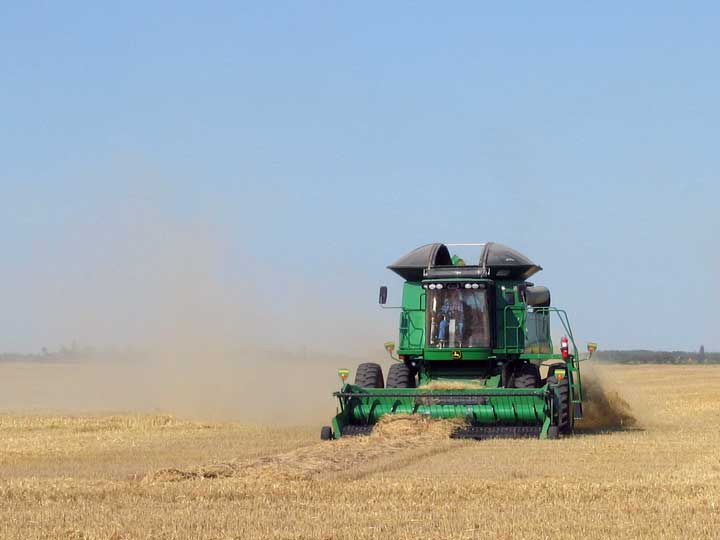 ---
Return to Ensign or Saskatchewan News
This page is a story posted on Ensign, a daily web site offering a variety of material from scenic images, political commentary, information and news. This publication is the work of Faster Than Light Communications . If you would like to comment on this story or you wish to contact the editor of these sites please send us email.
Editor : Timothy W. Shire
Faster Than Light Communication
Box 1776, Tisdale, Saskatchewan, Canada, S0E 1T0
306 873 2004