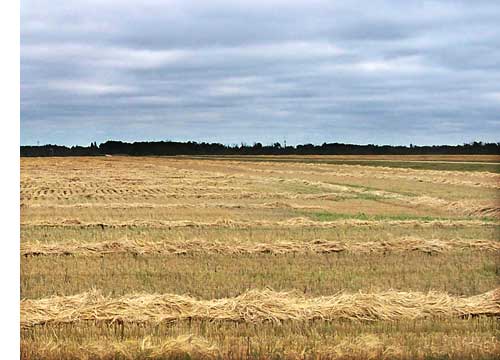 Most wheat crops will still be a week of warm weather to finish off and Canola much longer. You can still see Canola crops between Tisdale and Melfort still in bloom and I saw some blue colour in a flax crop this afternoon. Both Canola and flax need some warmth to fill up their pods and most of their fields are green as grass.
The sun rises around 6:00AM and sets at 8:00PM and at this time of the year the days rapidly begin to grow shorter. The fields need full days of sunlight for perhaps two weeks to see combines in them.
I talked with one farm lady this morning who was on her way out to the field to harvest this year's crop of "garlic."