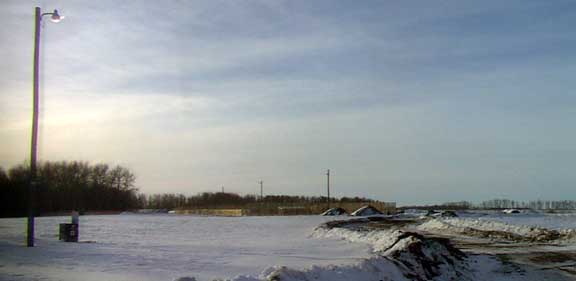 Time to end the reliance on grain sales
FTLComm - Tisdale - Monday, January 6, 2003
The concept of farming and agriculture in general is as fluid as the weather on which it depends. Though the basic idea remains; planting, growing and harvesting, the land and the weather must combine to produce a product that can be sold or used.
Canadian farms almost all began as mixed farms, only the vast empty range land began and continues as an operation without flexibility. With the decline and elimination of horses in the forties and fifties farms with good highly productive land began to concentrate on producing crops only and the few dairy cattle, the chicken coup and the pig stye were shut down.
I recall vividly the head shaking of the old timers at the time as the warned that just relying on grain production was unwise as a whole new culture grew up, the curling farmer. Without livestock to tend the winter months for the grain farmer were a time of leisure and many became fanatical curlers.
The drought of 2002 was not the first year it is one of many in a series of dry years with long falls, mild winters and prolonged dry cold springs followed by punishing relentlessly hot dry summer. With the exception of this past year the price of grain has been below the break even mark and now farmers across the province have at last realised the importance of the fodder that they can produce in addition to their grain production.
From Raymore to Regina field after field are covered now in bales that were put up as the crop year ended making it possible to move that material to areas where it may be needed this coming year.
Around Tisdale farmers are putting up fences and buying cattle. These pictures are of a new feed lot operation a couple of miles South of town.
This does not mean that every farm is going to have some cows, but it does suggest that many will shift their activities toward cattle production as the realisation has occurred that this part of agriculture has been able to hold on through tough times.
The massive pig barns are being built at a regular pace with two new ones going operational in the Weekes area, another to begin construction near Bjorkdale and others slated for the Tisdale area. These production units will eventually consume local production although currently feed for the Weekes' barns is being shipped in from a plant at Rama.
I suppose one might describe this development as industrialised agriculture and certainly the development of an ethanol plant at Tisdale will also continue this diversification process as farmers will market their production to the plant and then use the waste mash for cattle consumption. All in all the grain business has changed.
---
Return to Ensign - Return to Saskatchewan News
This page is a story posted on Ensign and/or Saskatchewan News, both of which are daily web sites offering a variety of material from scenic images, political commentary, information and news. These publications are the work of Faster Than Light Communications . If you would like to comment on this story or you wish to contact the editor of these sites please send us email.
Editor : Timothy W. Shire
Faster Than Light Communication
Box 1776, Tisdale, Saskatchewan, Canada, S0E 1T0
306 873 2004