FTLComm - Tisdale - October 10, 1999
The ultra busy intersection of highways #3 and #35 continues to be developed as businesses establish themselves in this location to provide service and capitalise on the huge volume of traffic. In the combined picture above as we look toward the West, this horizon will be altered as the new Coop cardlock fuel stop is gradually taking shape leaving an empty lot between it and the 7-11. Below is a view of the same intersection looked toward the North and you can see the newly opened truck wash, the motel and 7-11 while across the street is the tourist information booth.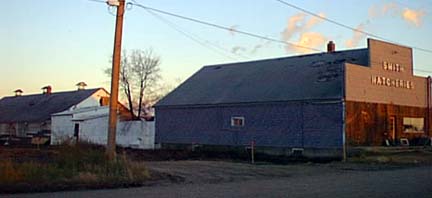 In a few days the RM of Tisdale is going to level the old Smith Hatcheries buildings and the large area will be improved to provide a truck park and this land will be available for development.

Clearly, the development around this intersection is focusing on the truck movement and general high flow of traffic through this major thoroughfare of this part of the province.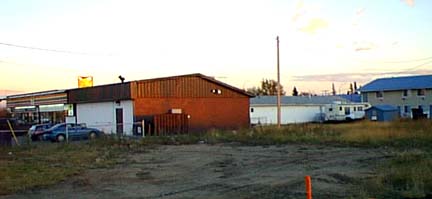 The vacant lot between the
7-11 and the new Coop cardlock fuel stop has been sold and construction is expected to begin on this site shortly as a new fast food outlet is going to make this site their new home.

The trend lately to have the same franchise businesses in Melfort, Nipawin and Tisdale continues. Both Nipawin and Melfort have long enjoyed having a Dairy Queen Tisdale now joins the club as it too will have its own DQ.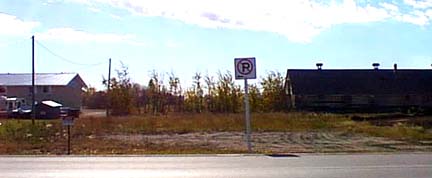 Subway completed its set of
outlets with the Nipawin store opening this summer. Now Dairy Queen is playing its hand. A&W first opened an outlet in Nipawin, now has its new operation running in Melfort and last week opened a new outlet on the South side of Prince Albert. KFC have outlets in Nipawin and Melfort and have so far avoiding distributing their supersaturated fat products here.