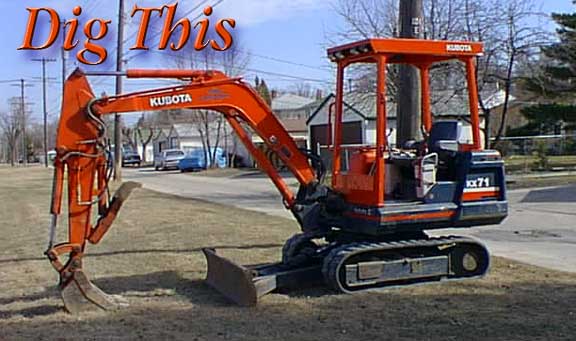 FTLComm - Winnipeg, MB - April 21, 2000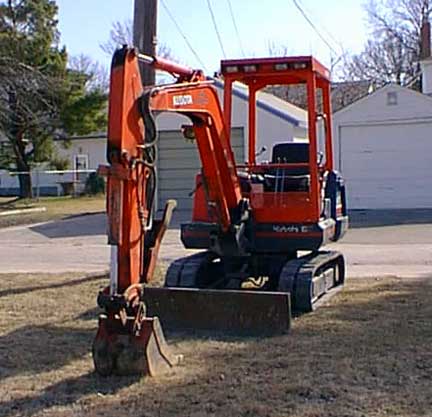 Looking far more like a "Tonka" toy than construction equipment this mini backhoe caught our attentiong this morning. Traditionally contractors purchase a smaller backhoe as a wheelled tractor that has the hoe mounted on the back with a backfill bucket on the front. When the project requires deeper holes tracked digging machines are called into service.

This handy dandy digger is just like one of the jumbo versions with the addition of a delicate little blade to handle some backfilling.

As we looked over this little Kubota it crossed our minds that this would be an ideal "plasser mine" unit for the small claims in the McDame Creek area of Northern B.C. What ever its use this is definitely a candidate for our "special machines" collection.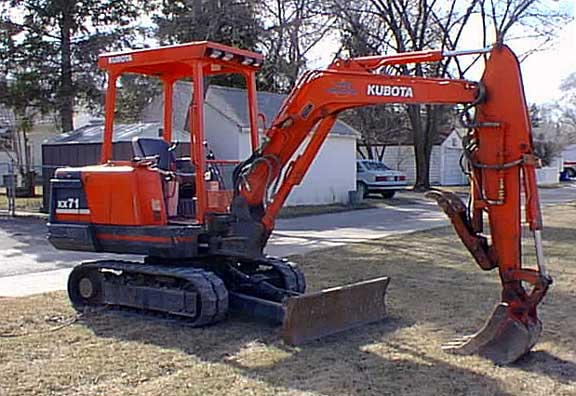 Click "Here" to go to Ensign Front page
Ensign, North Central Internet News, published daily by Faster Than Light Communications, FTLComm