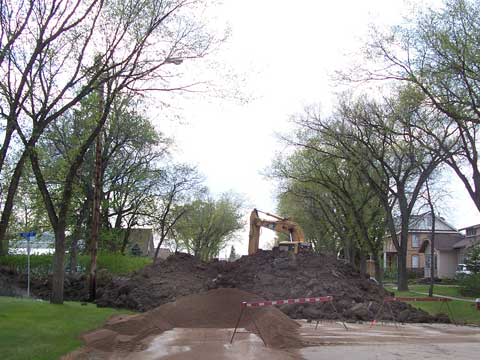 Replacing a water line in Tisdale is a bit different than in some other communities because of the clay strata that unlays all of the community. In good digging condition like those right now the clay is at the a good consistency to be removed and then packed back in an orderly a uniform fashion.
In the picture below you can see a packer crushing down the fill so that the street can be levelled off and not be subect to a lot of settling in the next year. Once the new pipe is in place the bed around and just above it is filled with easy to compress gravel before the clay from the street is packed down. This street should be finished and closed up by the end of the working day Friday.
We have been looking down at these projects year after year. I think one of the first stories I did on line replacement was in August of 2000.