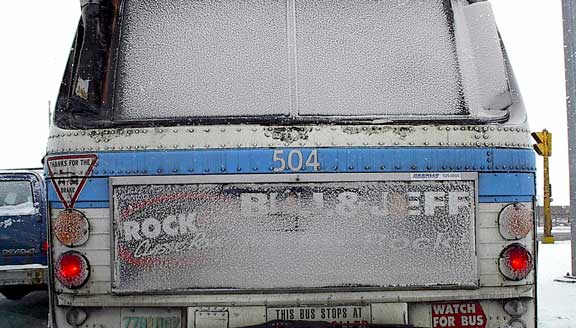 Not exactly a thing of beauty
FTLComm - Tisdale - Sunday, December 14, 2003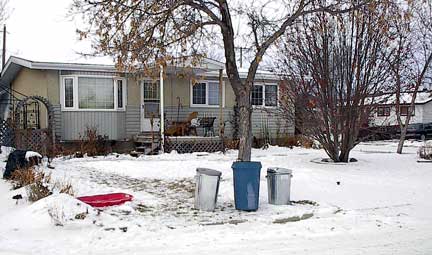 The back end of an almost forty-year old Regina bus is not a pretty sight. But the back end of a bus is unavoidable, if a bus has a front so it must also have a back.

With only a few exceptions Tisdale has back alleys behind each household and yard. Up until November 17 this is were Tisdale folks placed their garbage for pick up. But then someone in their enormous wisedom decided that Tisdale's garbage belongs on the front yard. This is not the unavoidable back end of a bus it is an option, yet what appears to be a bad idea that was accepted by the town council, was adopted and for at least one day a week or more, every household in town has to expose its garbage cans. Garbage cans once left in the respectable back alley, in the stands constructed for them, now have to be man handled out to the front curb to be displayed. If this makes sense to you then you should consider running for town council as you would feel right at home.

If you think that there is some cost saving in all this, there is no evidence of such a saving, your taxes will not go down because you have to drag and display your garbage. The investment and design of the whole community is already in place, there are back alleys, excellent back alleys. In their notice to home owners, the town reports that they will continue to keep these alleys free of snow in a timely manner, so what is the excuse for front curbside garbage handling? Believe me, all this shows the resident Ravens how incredibly stupid we all are and the fact that we, who all understand this is a pointless exercise are going along with challenged reasoning powers of the town council.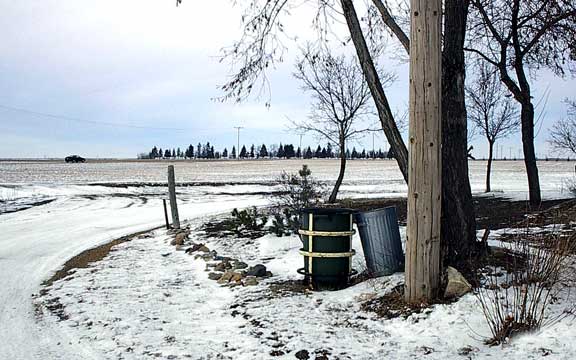 ---
Return to Ensign - Return to Saskatchewan News
This page is a story posted on Ensign and/or Saskatchewan News, both of which are daily web sites offering a variety of material from scenic images, political commentary, information and news. These publications are the work of Faster Than Light Communications . If you would like to comment on this story or you wish to contact the editor of these sites please send us email.
Editor : Timothy W. Shire
Faster Than Light Communication
Box 1776, Tisdale, Saskatchewan, Canada, S0E 1T0
306 873 2004