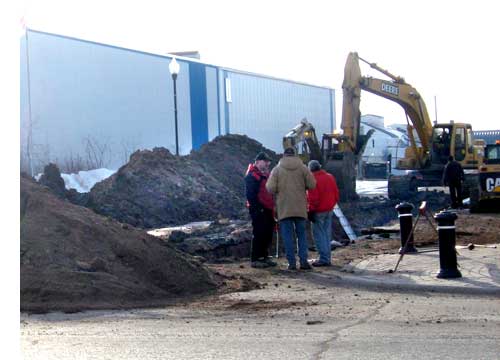 Sunday afternoon there was a lot of water flooding the street by the Liquor Board store. Using a contractor the town went to work on the street creating a really big excavation between the Bank of Montreal and the Centennial Square.
Ken Styan reported: "The hole/trench was big enough to put a tractor trailer with a pup trailer in it! "
Below, it how the site looked as the crew was cleaning up around ten this morning. As with other sites repaving is not expected in this century.