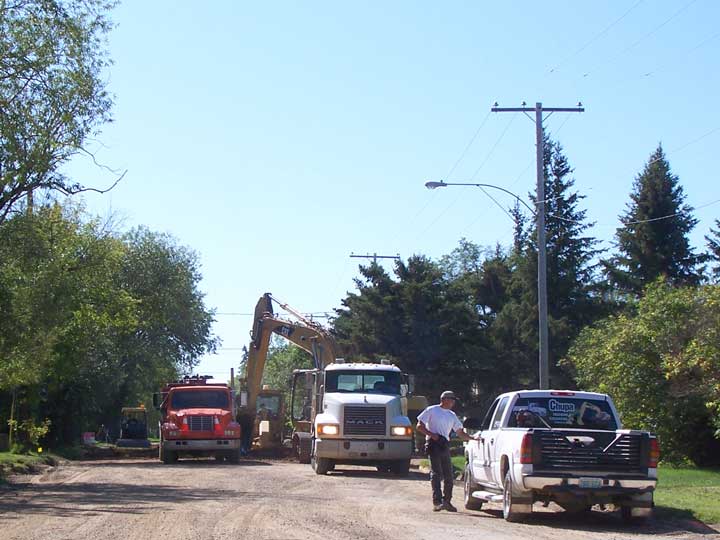 digging up what is called the "ole highway" so it can be paved at 12:05 yesterday
Tisdale gets some of its streets ready to resurface
---
FTLComm - Tisdale - Thursday, September 10, 2009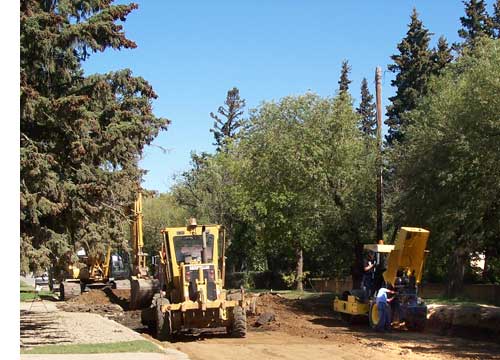 A significant number of Tisdale streets that have been left for some years as gravel suspension testing roads are about to get paved. In some cases the street is being excavated down almost two feet and new gravel being packed in to make a solid roadway for the new paved surface to be laid shortly.
Work began this week on two blocks of the north south street referred to as the "ole highway". A couple of years ago it had been dug up to replace the water lines and has remained ruggedly rough since then.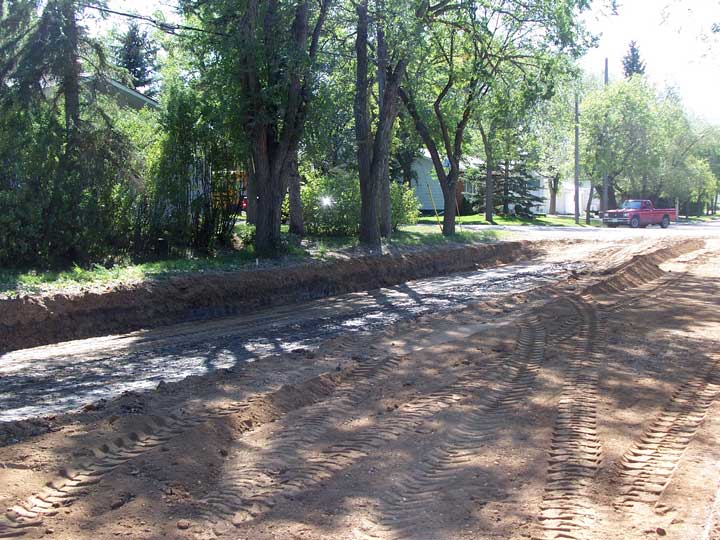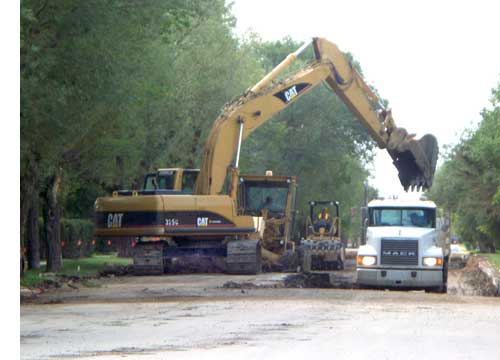 In the picture above you can see the process as the old material has been removed and new material compressed as the level of the street is being brought back up to the level for curbs to be installed then the surface paved.
This process is expected to be repeated on the avenue from main street to the hospital which fractured due to the heavy traffic in the past few years so that most of it is now a gravel surface.
Below you can see equipment has been spotted in front of the Maple Ridge Condo in preparation for the installation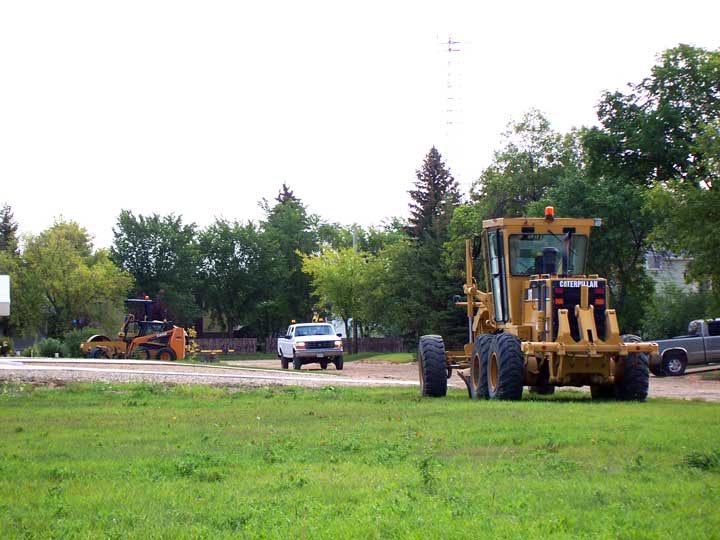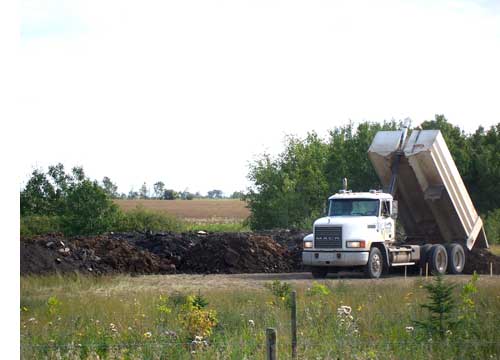 of new curbs.
In addition patches in front of the Post Office and beside the Bank of Montreal have been cut out to make way for new pavement patches.
It is interesting that the the material removed from the street is being hauled a mile north of town and pile on a pasture (right).
Though there is bound to be some disruption of traffic as streets are dug up and paved and new curbs installed there will be no one complaining these improvements are badly needed.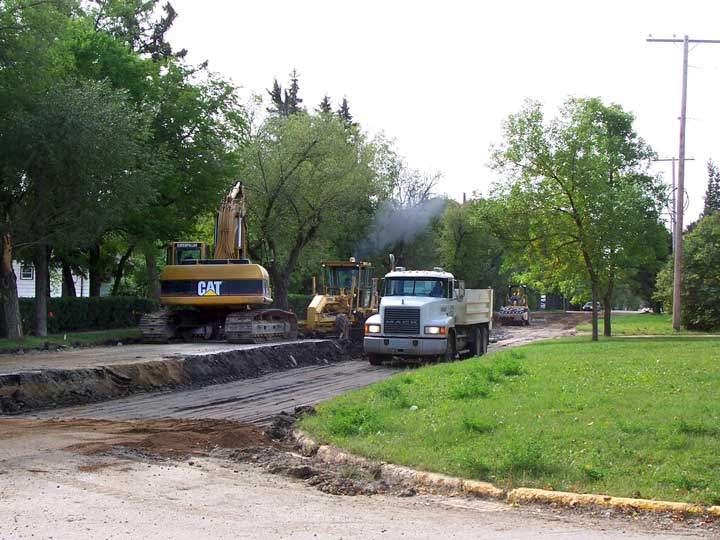 ---
Return to Ensign
This page is a story posted on Ensign, a daily web site offering a variety of material from scenic images, political commentary, information and news. This publication is the work of Faster Than Light Communications . If you would like to comment on this story or you wish to contact the editor of these sites please send us email.
Editor : Timothy W. Shire
Faster Than Light Communication
Box 1776, Tisdale, Saskatchewan, Canada, S0E 1T0
306 873 2004