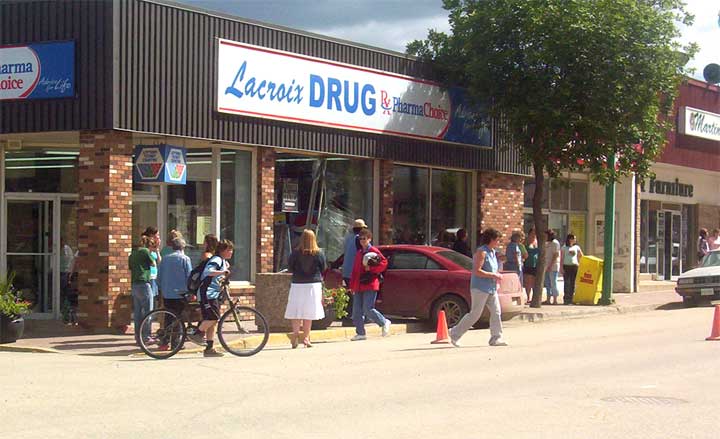 Drive-in drug store
Tisdale - Friday, June 16, 2006 by: Jo Lukinchuk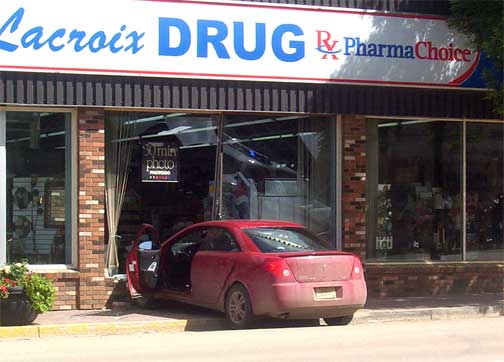 Definitely an odd place a car and the driver of this one did not end up where she had intended.
This car was struck on the rear driver's side and then spun out of control. Getting in a fender bender on a street where the speed is always less than 40K is a shocking thing and we learned that there is a possibility that the driver was confused and may have jammed her foot down on the accelerator instead of the brake. Someone who had talked to the driver said that the driver may have had one of those moments of panic.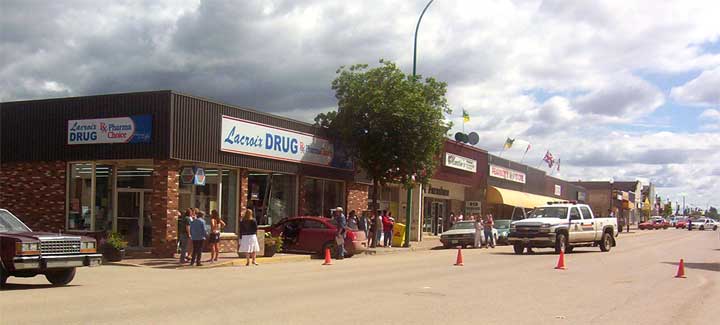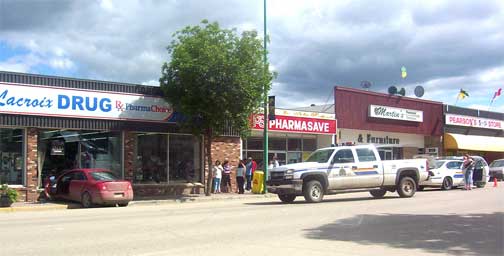 Jo Lukinchuk to got these pictures had been in the store only a few minutes before.
As far as we know, no one was injured in the incident.
However, from the looks of things SGI and Lacroix Drugs are going to have to work out the cost of repairs to the store. Notice how little apparent damage there is to the front of the plastic bumper ed car.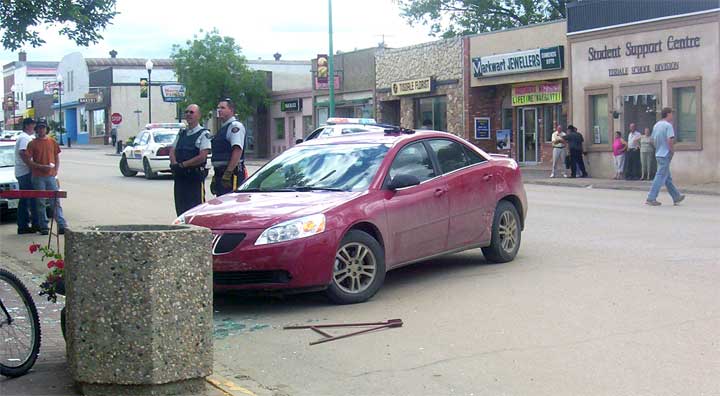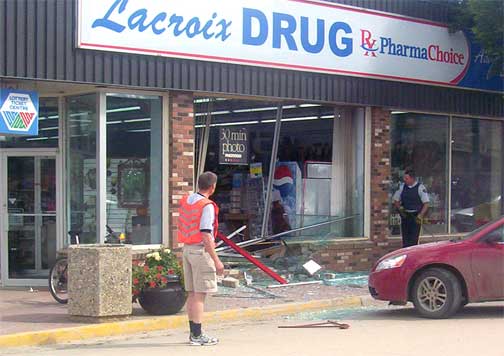 From these images you can see that it caused quite a bit of interest by passer by's as the RCMP blocked off the street at 3:20 which forced the re-routing of highway traffic which runs pretty steady through the downtown area of Tisdale.
Our trusty photographer did a great job of getting these images and was even told to get back when she was trying to get these images showing the extent of the damage.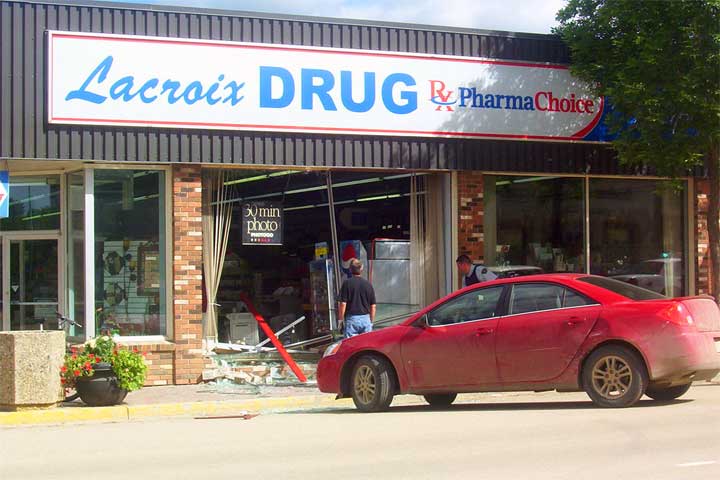 ---
Return to Ensign
This page is a story posted on Ensign and/or Saskatchewan News, both of which are daily web sites offering a variety of material from scenic images, political commentary, information and news. These publications are the work of Faster Than Light Communications . If you would like to comment on this story or you wish to contact the editor of these sites please send us email.
Editor : Timothy W. Shire
Faster Than Light Communication
Box 1776, Tisdale, Saskatchewan, Canada, S0E 1T0
306 873 2004