A Tisdale House Decorated With Snow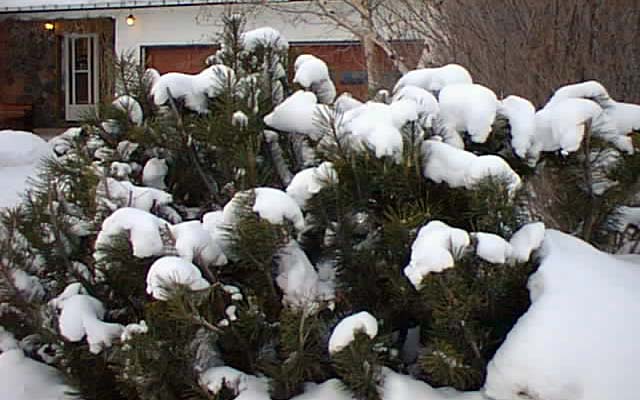 FTLComm - Tisdale - January 28, 1999
This page will take a while to load because it contains two QuickTime VRs.

The recent snow fall in the area has given everything a pleasant touch of white. This charming house shows off some of the things that Saskatchewan people cherish and enjoy. The first image shows the back of the house, I was driving down the back alley yesterday and spotted this scene and wanted to share it with you. As you can tell by the low light it was late in the day and we had an overcast sky but the back yard with its snow covered patio/deck looked very peaceful and reflects the value this family puts in being able to spend time outside in their yard during the summer months.
The front yard of this house is presented here to give you the whole picture and with the back yard being dedicated to summer the front lawn seems to have a winter function. Two snow machines grace the lawn which in summer provides the setting for the great looking shrubs around the front of the house..